Woman Arrested For Attacking Saleslady In Cebu City Identified
CEBU CITY – The woman who defamed and assaulted a saleslady in a mall in Cebu City is finally identified as police disclosed reports regarding the incident.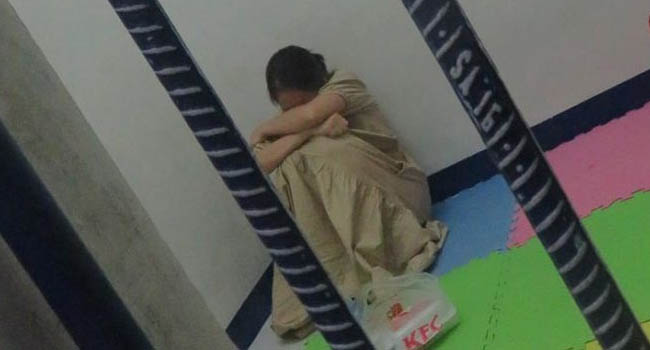 A commotion happened inside a mall in the Queen City of the South at about 7 PM on December 7, 2019 where a woman threw an item and lambasted a saleslady.
Few people, including a security guard tried to separate the woman and the saleslady. The raging lady was eventually arrested and was detained to Mabolo police station.
In a report from SunStar, she was identified as Medelina Yamazaki from Negros Occidental who is married to a Japanese national.
According to Major Dindo Alaras, chief of the Mabolo Police Station, the saleslady, identified as Jnnifer Fabiliar, testified that the item Yamazaki threw at the was a humidifer, adding that they were having a misunderstanding in regards to the use of the said product.
One of Fabiliar's friends testified that it all started when she told Yamazaki not to allow her baby to touch the humidifier as the baby might damage it and would get electrocuted. This enraged Yamazaki and berated Fabiliar
The videos further shown that she denied Yamazaki's claim.
As stated by Alaras:
"The security supervisor of the mall called us to respond and it was evident on the videos and physical appearance of the complainant that she (Fabillar) was really injured,"
As per the report, Fabiliar received a wound in the left eye and a bruise from the commotion.
"The point of the police is she (Yamazaki) really caused an injury. If she has complaints on the way the promodizer was treating her, she should have formally reported it to the management of the fragrance company where she will be entertained and not result to hurting someone and cause a scene,"
Her husband took it the wrong way and further threatened Fabiliar that he will kill her.
What do you think? How will you react to this? Let us know more about it.
Check out our latest news on philnews.ph
comment(s) for this post "UPDATE: Woman Arrested For Attacking Saleslady In Cebu City Identified". Tell us what you think abut this post by leaving your comments below.