8-Year-Old Mexican Girl Has Higher IQ Than Einstein
8-YEAR-OLD-MEXICAN GIRL – A young genius from Mexico was reported to have an incredible intelligence quotient of 162.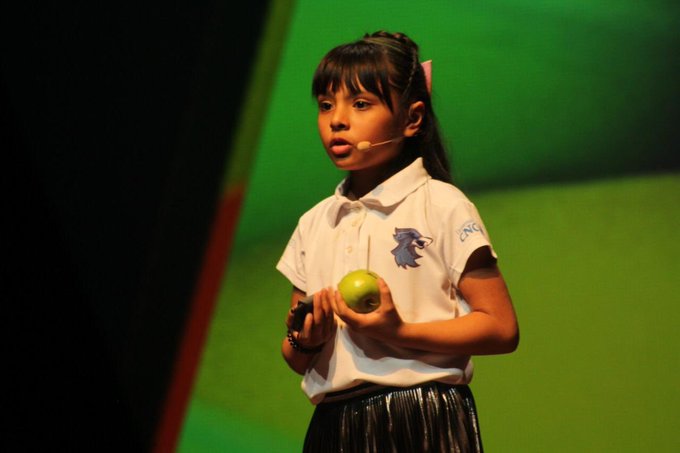 This score was slightly higher than geniuses, Albert Einstein and Stephen Hawking. Each of them had an estimated IQ of 160.
The incredibly gifted girl is known to be Adhara Pérez. When she was three-years-old she got diagnosed with Asperger's syndrome.
Asperger's is included in the autism spectrum. Individuals who have this disorder could create difficulties in socializing.
According to an article from People.com, Adhara was "made a mockery at school". With this, other students would bully her.
To make things worse, she was constantly called names like weirdo or oddball. Sometimes, they would even lock her up in a little house where she played in.
Her mother, Nallely Sanchez recalled that she once saw her daughter being locked up in the playhouse. Where afterward, the other kids would start hitting the house with Adhara in it.
Because of this, Adhara got into a very deep depression. This caused the girl to not want to go to school.
Her teachers said that when she was in class, she would just sleep. They added that she showed an apparent lack of interest.
But, Adhara's mother was aware of her daughter's intelligence. She saw that her current education wasn't right for her daughter.
From there, she took Adhara to therapy where her high IQ was revealed. She was then able to find a learning environment to cater to her unique skills.
In just a short span of time, Adhara finished her primary school by 5. At 6-years-old she got through her middle school.
Adding to this, she finished her high school at the age of 8. Now, she's reportedly earning two degrees online: One for industrial engineering and the other in systems engineering.
Adhara is now developing a new smart bracelet capable of monitoring the emotions of differently-abled children. This could also predict and prevent seizures and outbursts.
With this, her mother plans to take her to the United States for her to take an entrance exam at the University of Arizona, her dream school. Perez is now learning English to prepare for the opportunity.
Like this article? READ ALSO: Nine Year Old Genius Graduating University With Bachelor's Degree
comment(s) for this post "8 Year Old Girl Who Got Bullied Has Higher IQ Than Einstein". Tell us what you think abut this post by leaving your comments below.