Paul Soriano Shares What Could Make Him Walk Out From His Marriage With Toni Gonzaga
PAUL SORIANO – The filmmaker husband of Kapamilya actress, Toni Gonzaga was asked about what could make him walk out of their marriage.
In her latest vlog, Toni Gonzaga asked her husband, Paul Soriano a series of questions. These ranged from a variety of topics from their marriage to their son.
Paul Soriano was also admittedly a hard guest to appear on Toni's vlog. This is because her husband is very low-profile and is rarely a front-man of public interest.
The questions started off light and fun. For example, he was asked why he always wears caps and what makes him mad at work.
In regards to the "caps" question, fans were curious as to why the filmmaker always has one on. Paul explained that he simply doesn't want to go through fixing his hair.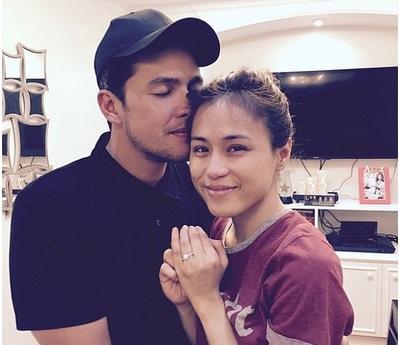 He was also asked if he gets affected by criticisms. Paul said in the interview that, if it's from people he doesn't know, he doesn't get affected.
He then emphasized that at the end of the day, it's criticisms from people close to him is what matters. He also explained that when it comes to bashers, he just ignores them.
Paul was also asked about what causes his "kilig" moments. However, after a while, the topics had a more serious tone.
They were now discussing their relationship, their family. They also talked about the nuances between their relationship before and after marriage.
At one point in the conversation, Toni asked Paul, "What would make you walk out of our marriage?". Afterward, her husband answered firmly.
"It's when you walk out", answered Paul. Then, Toni had a follow-up question for her husband, "What if I don't?", which Paul answered with a loving, "Then I won't".
Like this article? READ ALSO: Toni Gonzaga's Heartwarming Message For Classmates at Harvard