Sa Ugoy Ng Duyan – The Meaning Behind The Mother Song
SA UGOY NG DUYAN – In this topic, we will now know the meaning behind the song Sa Ugoy Ng Duyan by Lucio San Pedro.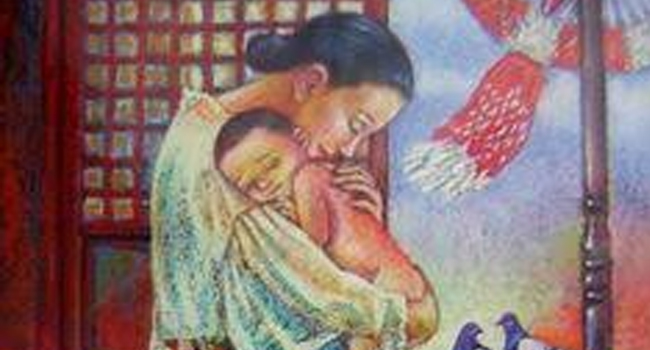 Also known in the official English translation "The Sway Of The Baby Hammock", it is made by Lucio San Pedro, a composer and teacher and is also one of the National Artist of the Philippines for Music.
The lyrics of the song, however, was written by another composer and lyricist named Levi Celerio, who is also a National Artist of the Philippines for Music and Literature.
The famous song about the love and care of a mother is one of their famous collaboration pieces as it is sung by many famous artists such as Pilita Corales, Lea Salonga, Regine Velasquez, Aiza Seguerra and more.
Meaning and the Story Behind the Song
Like how the song reminded us, it also reminded Lucio of his childhood. According to FilipiKnow, Lucio is the fourth of the eight children of his father Elpidio San Pedro and his mother Soledad Diestro. His family is musically inclined
The composition Lucio brought when he left New York in 1948 was formerly made for a contest 10 years ago but never came to life due to the lack of lyrics.
The composition was inspired by the melody of his mother Soleded who used to hum to put Lucio and his siblings. The melody is the only remaining memory of his childhood and the pure love of his mother .
He encountered Levi Celerio, who is known back then as the only leaf player in the world. Celerio eventually wrote the lyrics of the song.
This give birth to what we now know as "Sa Ugoy ng Duyan", a bittersweet song that can be felt by children and adults alike.
Here is the lyrics of the song:
Sana'y di magmaliw ang dati kong araw
Nang munti pang bata sa piling ni nanay
Nais kong maulit ang awit ni inang mahal
Awit ng pag-ibig habang ako'y nasa duyan
Sana'y di magmaliw ang dati kong araw
Nang munti pang bata sa piling ni nanay
Nais kong maulit ang awit ni inang mahal
Awit ng pag-ibig habang ako'y nasa duyan
Sa aking pagtulog na labis ang himbing
Ang bantay ko'y tala, ang tanod ko'y bituin
Sa piling ni nanay, langit ay buhay
Puso kong may dusa sabik sa ugoy ng duyan
Sana'y di magmaliw ang dati kong araw
Nang munti pang bata sa piling ni nanay
Nais kong maulit ang awit ni inang mahal
Awit ng pag-ibig habang ako'y nasa duyan
Sa aking pagtulog na labis ang himbing
Ang bantay ko'y tala, ang tanod ko'y bituin
Sa piling ni nanay, langit ay buhay
Puso kong may dusa sabik sa ugoy ng duyan
Sana'y di magmaliw ang dati kong araw
Nang munti pang bata sa piling ni nanay
Nais kong maulit ang awit ni inang mahal
Awit ng pag-ibig habang ako'y nasa duyan
READ ALSO: 10 Filipino Words That Have No Exact English Translation Or Equivalent