Circus Tiger That Escaped During Show, Dies After Being Captured By Cops
CIRCUS TIGER – A circus tiger in escaped from its cage during the show and died after being captured and sent to the zoo.
We can't deny that we love watching animals up and we see most of them in the zoos or circuses. However, are these animals really safe in the hands of humans?
Lots of people are against this. They want these beautiful animals released from their cages and live freely with other animals. There have been several reports regarding animal abuse anywhere in the world.
Based on a report from South China Morning Post, a circus tiger escaped from its cage during a show in China on Friday. After an overnight chase, the cops found the tiger and used a tranquilizer to capture but it died while it was being transported to the zoo.
2 people from the circus who raised the animal in the province of Yuanyang, Henan were detained. They did not register the animal to the local authorities.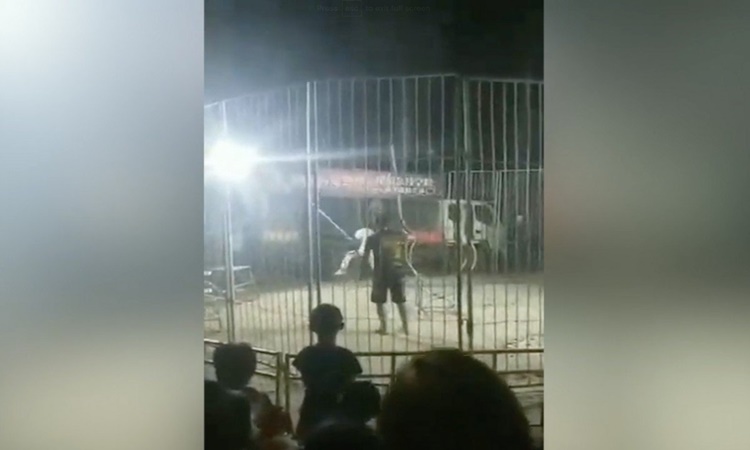 According to the report, the tiger was supposed to perform for a school on Friday when it escaped from its cage and run towards the cornfields. The handlers tried to put the animal back into the cage by using sticks but they failed. People on were screaming and running away from the venue.
The authorities advised the resident to stay in their houses while the tiger is on the loose. Cops used thermal imaging equipment, police dogs and drones to find the tiger.
Based on the report, the circus tiger was found around 10 a.m. on Saturday. The zookeeper said the tiger already died before it was delivered and assumed that the animal was hit by a car. They are conducting an autopsy.
What can you say about this article? Leave your comment and reactions below.
comment(s) for this post "Circus Tiger Escapes During Show, Dies After Capture". Tell us what you think abut this post by leaving your comments below.