Manila Authotities Caught 100 Minors Violating The Curfew
MANILA – Authorities recently caught at least 100 minors, male and female, who violated the curfew in Metro Manila.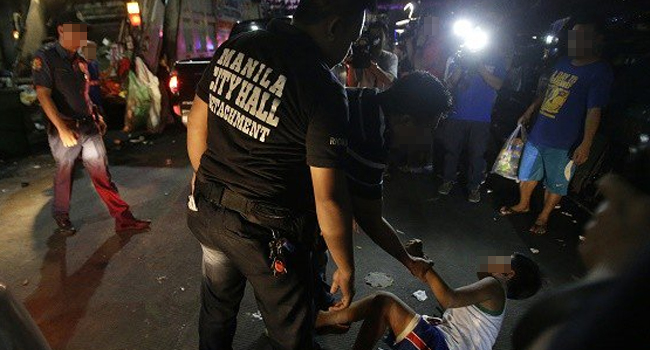 Previously, the capital's mayor Isko Moreno expressed his dismay as minor teenagers continue to roam the streets during the evening. 20 minors were rescued, with some of them caught using solvent and drinking alcoholic beverages.
Thus, he had a discussion with the authorities to strictly implement the ordinance which gives curfew to minors.
The ordinance cited was Ordinance No. 8547, which prevents teenagers of minor age, specifically 17 and below, to roam the streets of the capital starting 10 PM in the evening until 4 AM in the morning.
A report from ABS-CBN states that at about 100 teens were captured due to their failure to comply with the curfew.
The caught teens in Sta. Cruz were taken to the barangay mobile. They were reportedly involved in a conflict when outside the streets.
The parents of the caught 100 male and female teens violating the curfew were told to go to the Raxabago Police Station to fetch their children.
As per the report, some parents claimed that they told their children to go outside and buy food or medicine. As for the other teens, they were found in hangout areas and computer shops.
The parents further admitted that they heard the strict implementation of the curfew from the capital's city hall just recently, despite the ordinance released at about a year ago. Lt. Col. Reynaldo of the Raxabago Police Station said, however, that the reasons given by the parents are not enough.
Another ordinance which imprisons and gives penalty parents with children caught due to curfew is currently strictly implemented. The punishment for this intensifies depending on the child's age.
For first and second offenses, however, the authorities will issue an advice or warning to the parents.
Here is the video from ABS-CBN's article which was posted on YouTube:
What do you think? How will you react to this? Let us know more about it.
comment(s) for this post "Manila Authotities Caught 100 Minors Violating The Curfew". Tell us what you think abut this post by leaving your comments below.