Here are the secrets behind Ronald McDonald, the mascot of McDonald's
Ronald McDonald is the mascot of the popular fast-food chain McDonald's and here are the secrets behind this character.
Just like most of the fast-food chains around the world, McDonald's also introduced its main mascot who is a clown wearing big shoes. He wears a bright red and yellow jumpsuit that could easily attract the attention of many people, especially the kids.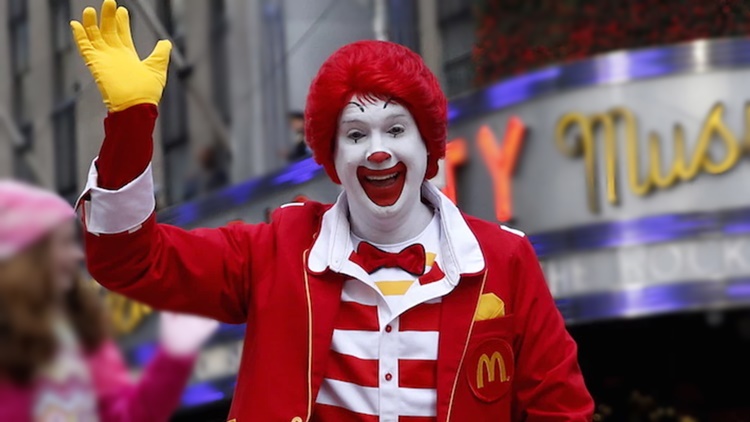 However, there are secrets behind this famous mascot. The person the clown make-up should follow certain rules. Based on the article from Reader's Digest, the one portraying the mascot should not identify himself no matter what. When that person is wearing the costume, he only goes by the name Ronald McDonald. This is because the company wanted to pretend that there is only Ronald, whenever and wherever. Because of this rule, no two Ronalds are allowed to be spotted in one place at the same time.
Aside from this, there are other roles that the person behind the mascot must follow. McDonald's "Boss Clown" named Aye Jaye, created a set of rules in 1972. This served as a guide in training the mascots and this was called Ronald and How.
Here are the "bizarre" rules that Ronald McDonald has to follow, based on the article:
Ronalds are never allowed to hug kids but they can only pat the children on the back.
Persons behind the mascot must sign numerous waivers saying that they'll never reveal what they learned working for the company
They should not promote McDonald's foods directly to the customers. All they have to do is to promote the idea of fun.
They should not tell the kids that burgers come from cows if they are asked.
While wearing the costume, Ronalds are not allowed to eat McDonald's food because it could smudge their makeup
Being fit is also a requirement, or at least have a body that appears to be fit
There is a script that they must follow when answering questions asked by customers. If they can't answer the question, they must say, "ask someone wearing normal shoes."
READ ALSO: McDonalds Menu | Food On McDonald's Menu, Prices
comment(s) for this post "Ronald McDonald: Secrets Behind the Popular McDonald's Mascot". Tell us what you think abut this post by leaving your comments below.