The President Urged People To Search For Another 'Marcos' In His Speech
DUTERTE – President Rodrigo Duterte stood with his belief that the Philippines need another authoritative leader like 'Marcos'.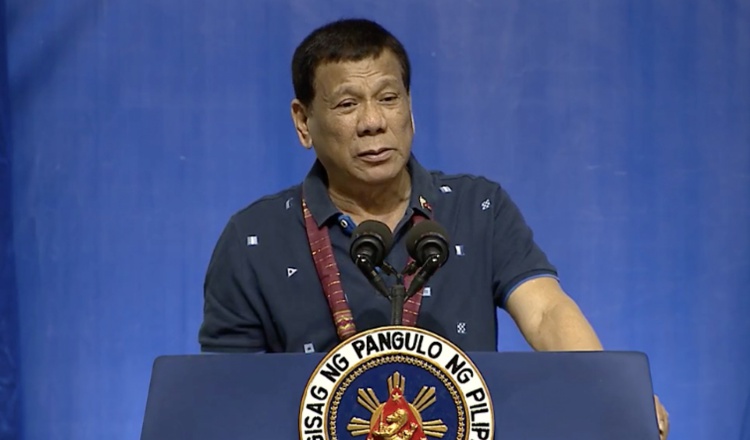 The president have shared many speeches throughout his years reigning as the state's president. In some of his speeches, he has made controversial remarks that drew public attention.
Reported previously, Duterte asked to remove the bullet glass protection from his podium during one of his speeches.
Meanwhile, in another speech, most recently, the president stated that the country needs another authoritative icon as a leader such as the late Philippine strongman Ferdinand Marcos.
He says a leader like this is needed to effectively combat and eradicate corruption.
The president stated these during his speech on the Philippine Navy's 121st anniversary celebration in Cavite.
He then urged the people to look for another Marcos. He specifically said:
"Sa batas na ito, even if you give me 20 years I cannot do it. Maghanap uli kayo ng Marcos. [Under this law, even if you give me 20 years, I cannot do it. Go look for another Marcos.] Or someday, somehow, somewhere that fellow will be elected in the generations to come."
When he ran for president, Duterte made promises that he will get rid of corruption. However, he later on said that he won't be able to fulfill the promises he made with only 3 years left for him to rule.
He also expressed his regrets in a statement:
"Sabihin ko, nagsisi ako kasi akala ko within the constitutional powers na ibinigay sa akin, kaya ko. But truth to tell, kung araw-araw na lang pati every table dito sa Pilipinas ganoon, hindi ko talaga mahabol."
This is according to an article from ABS CBN News.
[I say, I regret because I thought I could do it with the constitutional powers given to me. But truth to tell, if every table in the Philippines is like that (probably referring to corruption), I really can't keep up.]
Noticing red tape and pervasive corruption, the president is no longer as optimistic looking towards the country's pathway.
That is all there is to it, at least for now. We'll post updates as soon as we got them.
comment(s) for this post "Duterte Urged People To Look For Another 'Marcos'". Tell us what you think abut this post by leaving your comments below.