Guide on the Meaning of "Subject" As Part of Sentence & Some Examples Used in Sentences
SUBJECT – Here is its meaning as part of a sentence and as well as some of its examples.
From kindergarten to college, one of the subjects that is taught in every grade level or core subjects is English. Under it, the students learn about the language and grammar.
One of the most important lessons in English is the parts of a sentence. Its value extends to the other lessons in the subject.
There are two main parts of a sentence. In this article, we will discuss about one of them.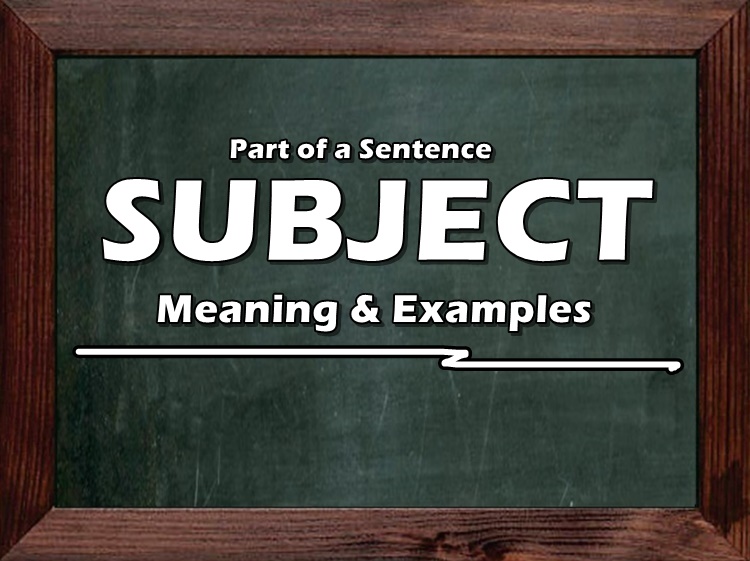 The word "subject" is used in different concepts. In English, it refers to the one being talked about in the sentence. It can be a name of a person, an animal, a place, an event, or a thing.
Usually, the subjects are found after an article – "a", "the", or "an". It can start with a big letter if it is a name of a person, place, or event.
Examples of Subjects:
Mr. Ramirez
Pig
Apple
Philippine Independence Day
Gio
Teacher
New Year's Eve
Fireman
Determining the subjects in the sentences…
Mr. Ramirez called an ambulance.
The pig was bought yesterday.
An apple fell from the tree.
The Philippine Independence Day is celebrated today.
Gio walked to school.
The teacher is absent.
The New Year's Eve is a special event.
A fireman is a hero.
Thank you for visiting our website. We hope we have helped you with regards to this matter. You may keep coming back for more informative guides.
READ ALSO: PARTS OF SPEECH – 8 Parts of Speech & Their Definition, Examples
comment(s) for this post "SUBJECT – Meaning Of "Subject" In Sentence & Its Examples". Tell us what you think abut this post by leaving your comments below.