Koregon Hotel & Pool Villa is an inviting Pampanga haven.
KOREGON HOTEL & POOL VILLAS – Have you experienced having a vacation at Koregon Hotel & Pool Villas in Pampanga? It is an excellent and soothing haven you'll surely like.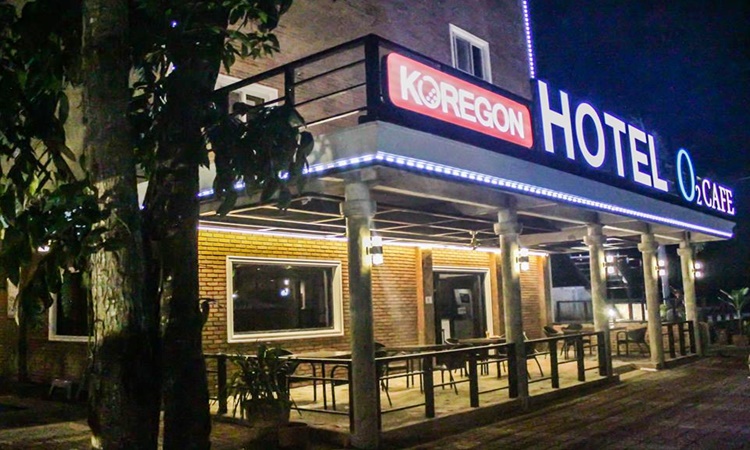 Aside from Hotel Vanna, Pampanga also takes pride in the unique Koregon Hotel & Pool Villas which provides guests and vacationers a blend of modernity and nature's beauty. It is a soothing place where you and your loved ones can truly relax.
"Sometimes, the only vitamin you need is a good break at a relaxing haven."
The Koregon Hotel & Pool Villas is specifically located at Jose Abad Santos Avenue in Clark Free Port Zone in Pampanga. It could be found right before the main gate of Clark Corporation.
The Koregon Hotel & Pool Villas offers guests not only a tranquil haven but as well as one with an excellent dining choice. You and your loved ones can enjoy every meal time at the restaurant and cafe.
Don't forget to try the sumptuous pasta served at the restaurant. It will not only satisfy your hunger but as well as your cravings – a good way to pamper your taste buds.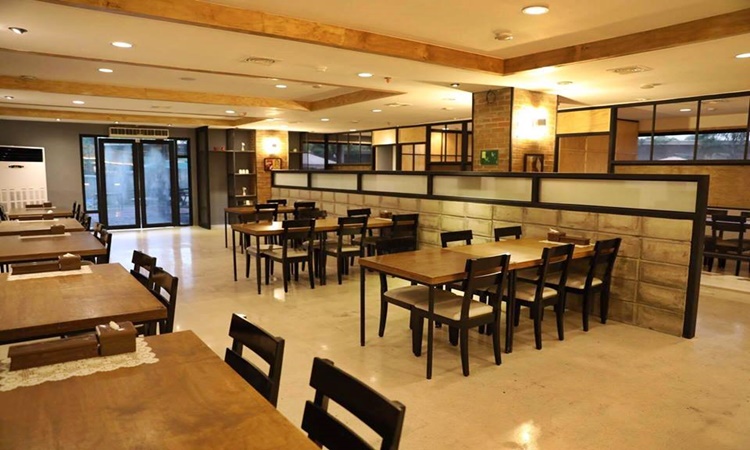 You and your family and friends may also enjoy some wonderful pool bonding. The hotel does not just offer a usual pool where you can swim but one with splashing waters you and your loved ones would surely enjoy.
The Koregon Hotel & Pool Villas is an even more romantic and serene place at night. You can simply sit under the umbrella table and enjoy some worthwhile conversations with your loved ones.
The Koregon Hotel & Pool Villas has villas and rooms that can accommodate you and your group during your stay in Pampanga. You have nothing to worry about as they are equipped with the best amenities.
The rooms at the hotel are equipped with comfy beds and amenities such as flat-screen televisions, telephones, and dining tables. The rooms are air-conditioned too. They are designed to provide guests and vacationers a comfortable place to stay at.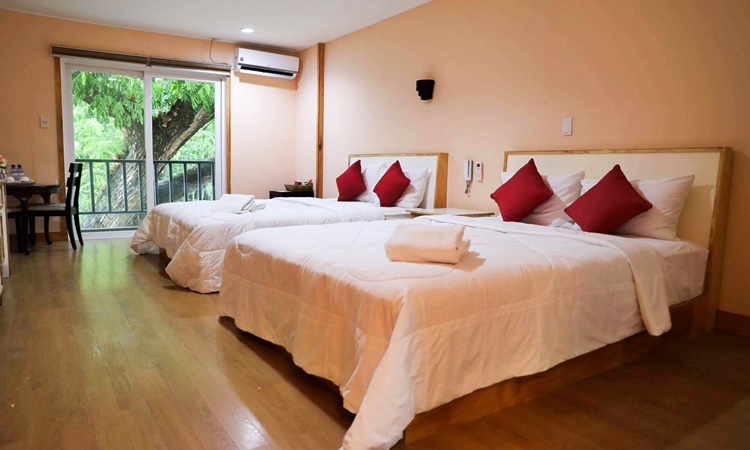 You can either have the Deluxe Room (PHP 3,700/night), the Twin Deluxe Room (PHP 4,200/night), or the Pool Villa which is at PHP 25,000 per night.
To book a room at Koregon Hotel & Pool Villas, feel free to visit the hotel's official website for reservation details.
How to get there?
To get to Pampanga, book a flight to Clark International Airport which is the airport nearest to the Koregon Hotel & Pool Villas. From the airport, take a taxi and inform the driver to take you to Clark Center Zone in Jose Abad Santos Avenue.
comment(s) for this post "Koregon Hotel & Pool Villas: A Unique And Serene Hideaway In Pampanga". Tell us what you think abut this post by leaving your comments below.