Latest Partial & Unofficial Result of Election 2019 Senatorial Race
ELECTION 2019 – Here is the latest partial and unofficial result of the midterm election held on May 13.
Last Monday, May 13, the Filipino populace were out to vote for their bets in the local and national elections. It was declared a special non-working day in the Philippines and the precincts gathered the public.
Following the closing of polls, the counting of votes started right away. In just a few minutes, partial and unofficial results started to flood and go viral on social media platforms.
Now, it has been almost three(3) days since the Election Day. Some winners of the political bid were already proclaimed specifically those candidates in the local elections.
For the national elections, the counting of votes may really take a while as it is a nationwide poll. Meanwhile, partial official and unofficial results keep on crossing the surface to update the public.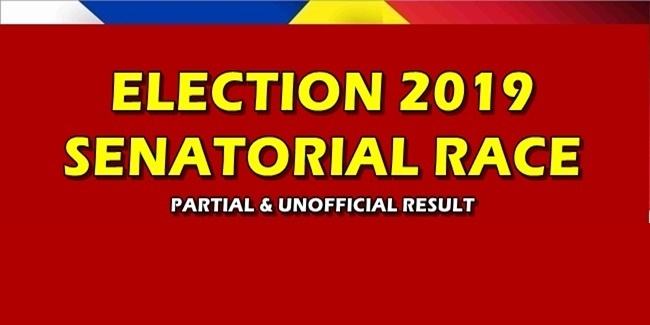 ABS-CBN News has posted on its official website a live tally of the Election 2019 partial and unofficial result. As of this writing, the latest available result is as of 3:04 pm from the data aggregated by the Commission on Elections (Comelec).
Here is the Election 2019 latest partial and unofficial result based on ABS-CBN:
Villar, Cynthia – 24,959,071
Poe, Grace – 21,800,968
Go, Bong – 20,286,340
Cayetano, Pia – 19,512,052
Dela Rosa, Bato – 18,646,521
Angara, Sonny – 17,937,726
Lapid, Lito – 16,779,350
Marcos, Imee – 15,642,399
Tolentino, Francis – 15,246,482
Revilla, Bong – 14,438,449
Pimentel, Koko – 14,433,109
Binay, Nancy – 14,369,070
Ejercito, Estrada JV – 14,138,162
We'll keep you posted for updates.
comment(s) for this post "Election 2019 Latest Partial & Unofficial Result of Senatorial Race". Tell us what you think abut this post by leaving your comments below.