The President On Alleged Ouster Plots Against Him
ALLEGED OUSTER PLOTS – Allegedly, there has been an plot to remove President Duterte from the position of authority recently.
Recently, Felipe "Ipe" Salvosa, Manila Times editor, had to resign over the alleged ouster plot issue. This was after the arguments over the releasing of the mentioned story written by Dante Ang, Manila Times' chairman emeritus.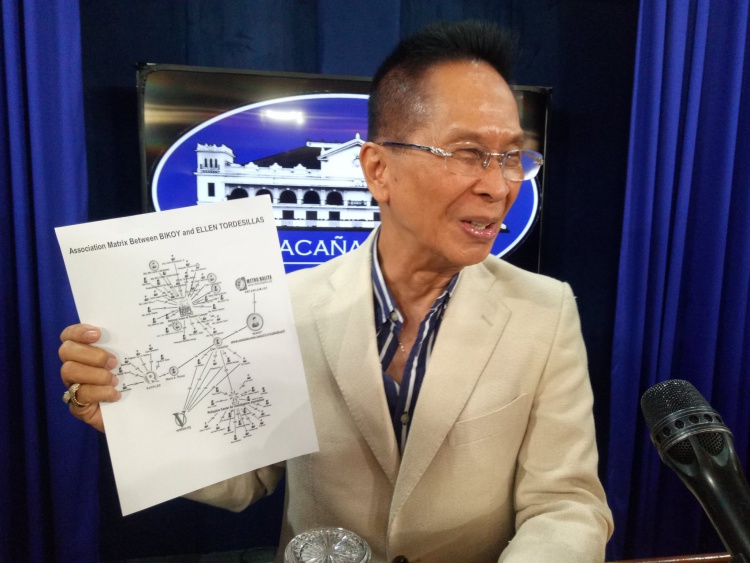 Presidential spokesperson Salvador Panelo released a photo with the diagram of the alleged ouster plot.
Salvosa also said that he was ordered to put the "ouster plot matrix" in the column without editing.
He asserted himself and claimed that he was not given any reason why he shouldn't edit the writing.
This is based on an article from Philstar. According to the article,
Salvosa explained that he was not allowed to change anything in the story since he was told to refrain from 'copy editing'.
Meanwhile, Philippine Center for Investigative Journalism of PCIJ claimed that Manila Times' diagram of associations and the story about the alleged ouster plot against President Duterte which includes several journalists are wrong on some points.
PCIJ also revealed that they have never been emailed by Ms. Ellen Tordesillas about the link to the viral video 'narcolist' by alias Bikoy.
PCIJ also claimed that they never released nor posted an opinion or commentary writing about the narcolist video. The video came out on youtube and people saw it from there.
Salvador Panelo also said recently that the real source of the alleged 'ouster plot' diagram was the President himself.
However, he said that the 'matrix' was never leaked to Manila Times.
On the other hand, Vice President Leni Robredo also disproved President Duterte's accusations that the Liberal Party is collaborating with communists and Senator Trillanes to oust him off of his current position.
That is all there is to it, at least for now. We'll post updates as soon as we got them.
comment(s) for this post "Alleged Ouster Plots Against President Duterte". Tell us what you think abut this post by leaving your comments below.