The Viral Sensation 69-Year-Old PC Gamer Died This Week
69-YEAR-OLD – The beloved DOTA 2 Player, Tony Matulac or "Lolo Cris", passed away this week after having a stroke.
DOTA 2 is an online battle arena game famous for its original gameplay. Playing the game requires good hand and eye coordination, strategic skills and quick fingers.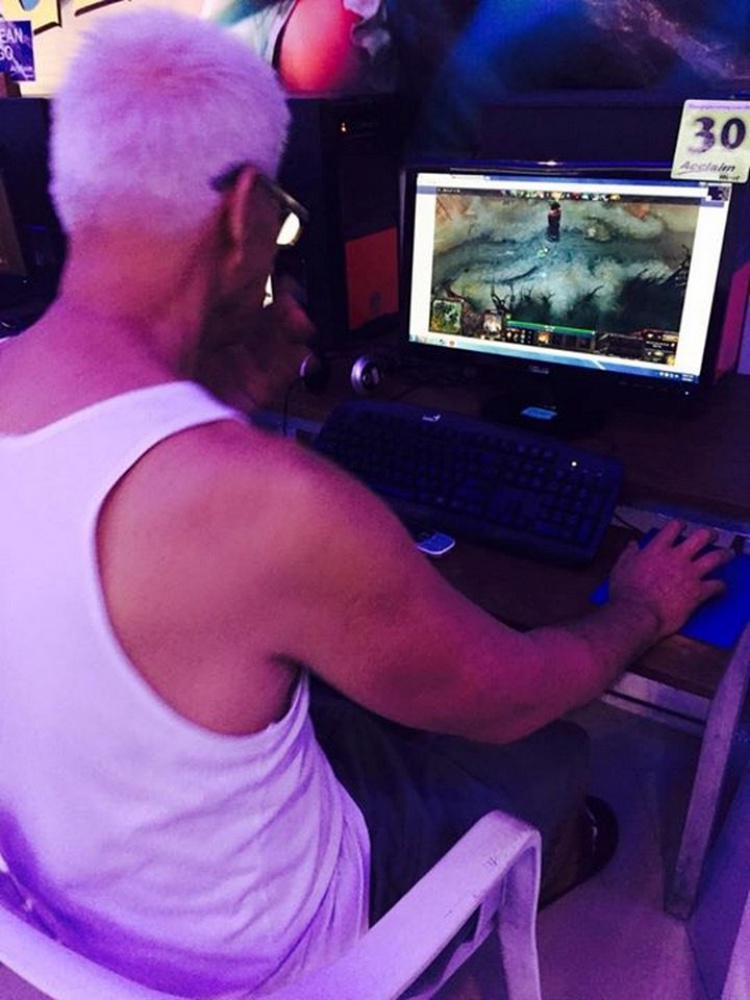 Tony Matulac or "Lolo Cris", despite of his age (65 years old), started playing the strategy game back in 2015 after he suffered a heart attack that limited his body movement. He kept on playing the game, because it apparently made him feel "happy and young."
This is according to an article from ABS CBN News. Based on the article,
Tony Matulac is known by many as Cris Matulac, his DOTA 2 username. He was photographed playing the game in a local computer shop.
The photo was posted on Facebook with the caption "Lolo Cris from Iloilo City plays Dota 2 everyday!" and has caught the attention of many netizens. The post gained 50,000 likes and reactions since it was posted back in 2015.
In the photo, Lolo Cris can be seen happily competing against younger players in the online game. Despite his old age, it is shown that he is not left out and can play as good as the other younger players.
Happy with his newly-found gaming career, Lolo Cris kept on playing the game and he played regularly. He plays at Acclaim Computer Center, a local computer shop in Iloilo.
However, the growing career of the veteran player was put to stop last Monday. Lolo Tony had a fatal stroke and could never play again.
Acclaim Computer Center announced the death of their beloved Lolo Cris. Some may not have believed at first, but the death was confirmed by a comment from Lolo Cris' daughter.
She thanked the gaming community for supporting and loving his father.
The wake of Lolo Cris would be held on Saturday at the Cosmopilitan Somo Memorial Homes, Iloilo City
That is all there is to it, we'll post updates as soon as we got them.
comment(s) for this post "69-Year-Old DOTA 2 Player Died This Week". Tell us what you think abut this post by leaving your comments below.