Edu Manzano Plays Character of Vice President Lucas Cabrera in FPJ's Ang Probinsyano
ANG PROBINSYANO – Kapamilya actor-game show host Edu Manzano plays the character of Vice President Lucas Cabrera in FPJ's Ang Probinsyano.
One of the main enemies of the group of FPJ's Ang Probinsyano star Cardo Dalisay now is former Vice President and now President Lucas Cabrera. The former is played by Coco Martin while the latter is played by Edu Manzano.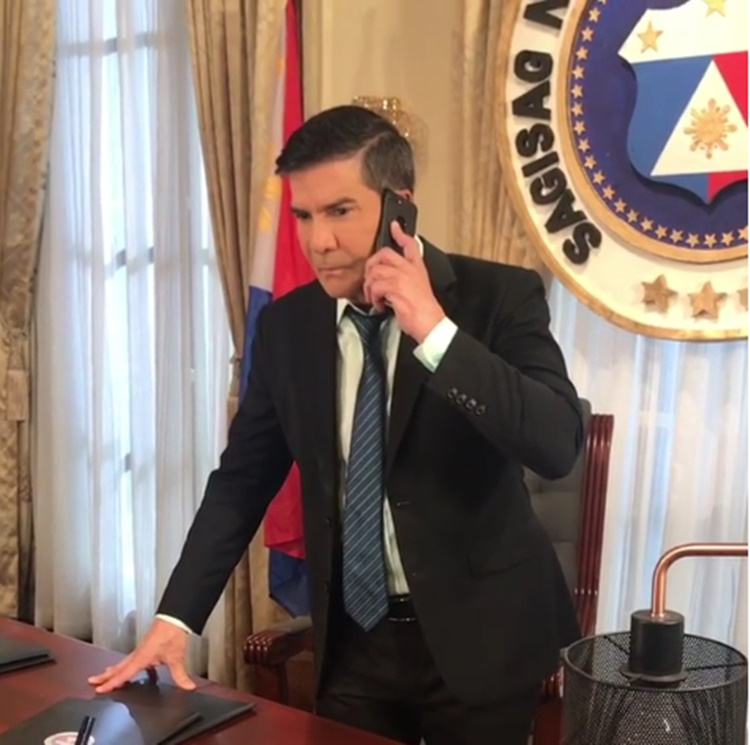 Cabrera is Vice President of the Philippines in the story. His wife, Catherine Cabrera, is played by Alice Dixson. He has two sons – Brandon Cabrera (Mark Anthony Fernandez) and Marco Cabrera (JC Santos).
Back when he was still the Vice President of the Philippines, Cabrera is hungry for power and money. He is the man behind the plot that led to the death of some of the members of the first family.
Rowell Santiago plays the character of President Oscar Hidalgo in FPJ's Ang Probinsyano. His wife and two children died due to an attack under the supervision of Edu Manzano's character Vice President Lucas Cabrera.
Edu Manzano's character is undeniably hated by many avid viewers of FPJ's Ang Probinsyano. After making it appear that Pres. Hidalgo died, Vice President Lucas Cabrera right away took his seat.
Currently, Cabrera is worried over the idea that Hidalgo might appear to the public anytime and dethrone him. He made ways to stain the reputation of the latter so his credibility will be affected by accusing him of corruption.
Pres. Hidalgo is now with Cardo Dalisay, who save him during the attack, and the Vendetta. They just escaped from the province of Sto. Niño and he just lost his last family member, his daughter Aubrey Hidalgo played by actress Ryza Cenon.
The real President is now determined to give justice to the death of his wife and their children. He is on the pursuit to take the presidency back from Lucas Cabrera.