Have you been to AniSiam Beach House in Mabini, Batangas?
Once in a while, we all need to unwind and re-connect with the nature to keep ourselves from getting bored of life. Heading to beautiful tranquil places just like the AniSiam Beach House in Mabini, Batangas could be the perfect way to do it.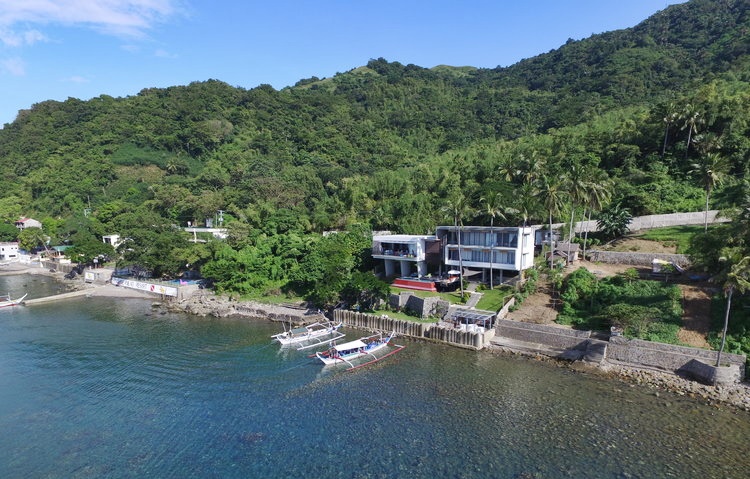 Batangas is truly blessed with wonderful spots that are perfect for de-stressing moments. Aside from its Camp Netanya Resort and Spa which is inspired by Santorini, Greece, another relaxing haven in the place is AniSiam Beach House.
"Find beautiful places and never limit yourself from exploring them."
The AniSiam Beach House is located in Barrio Maasim, Ligaya, Mabini, Anilao, Batangas. It is a relaxing haven that offers a 'back to nature' vibe.
The architectural design of AniSiam Beach House is a unique one. It isn't like the usual beach house around the city. Nestled beside the blue waters, this beach house is built on elevated grounds.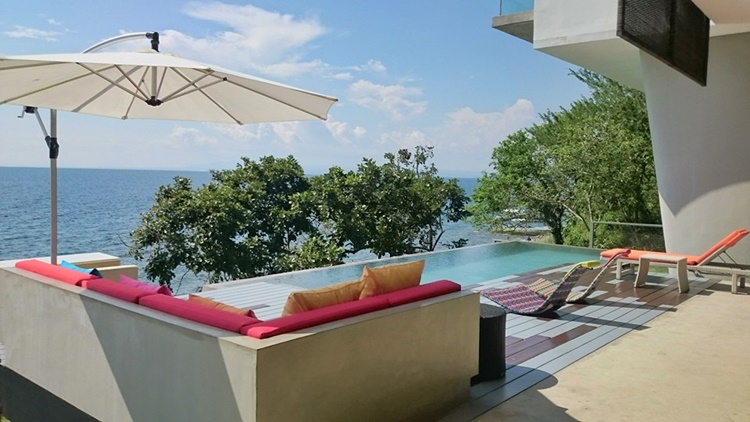 This Batangas haven however does not accommodate guests and vacationers who are under ten years old for safety purposes. Its architectural design may not be suitable for running kids. Nevertheless, it is a perfect place where teens and adults can unwind.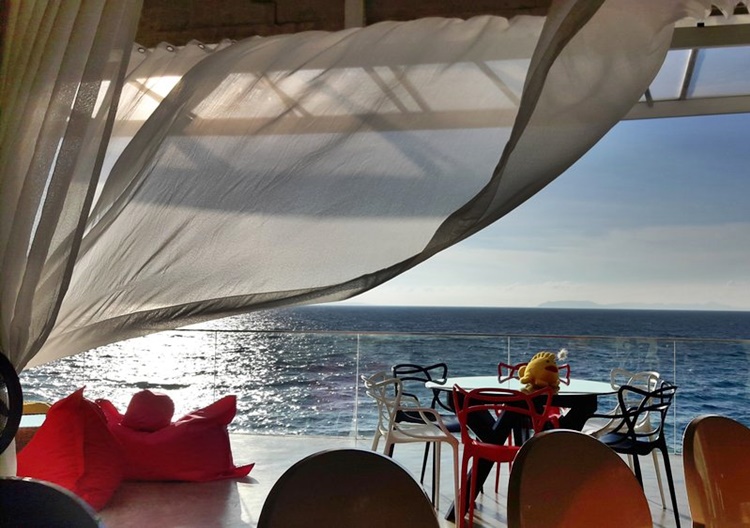 AniSiam Beach House offers a tranquil ambiance and spectacular views of nature. It is a place where you can enjoy the perfect view of the sunrise or sunset as the wind and sea breeze serenades you.
During you stay in this relaxing beach house, you will surely love eating more as it serves Filipino and international cuisines that are very delicious. They are a perfect treat to the taste buds.
You can enjoy Thai and Western cuisines during your stay at AniSiam Beach House. Pamper yourself with these sumptuous meals that will introduce you to other flavors.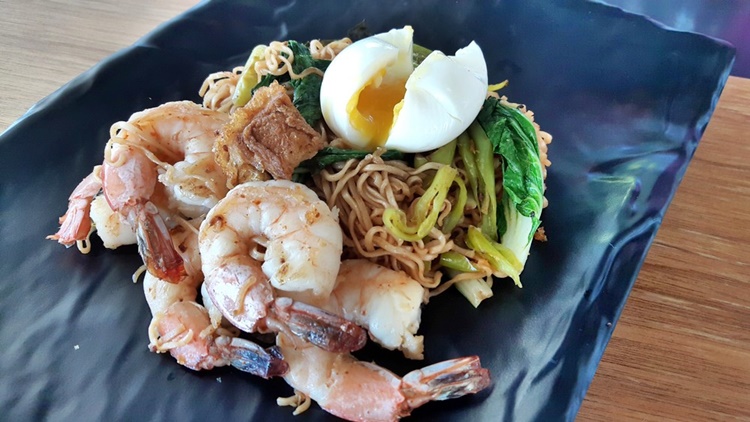 At AniSiam Beach House, you can also enjoy a serving of ice cream that is really a perfect dessert to take as you watch the beautiful scenery. You can also have it while spending some quality time and talks with family and friends.
AniSiam Beach House is the perfect place where you can re-connect with the nature. You can enjoy the cool breeze while sitting in a comfy sofa set on the green grass. It is a perfect spot where you can spend some time with a good book or a refreshing drink before the sun would set.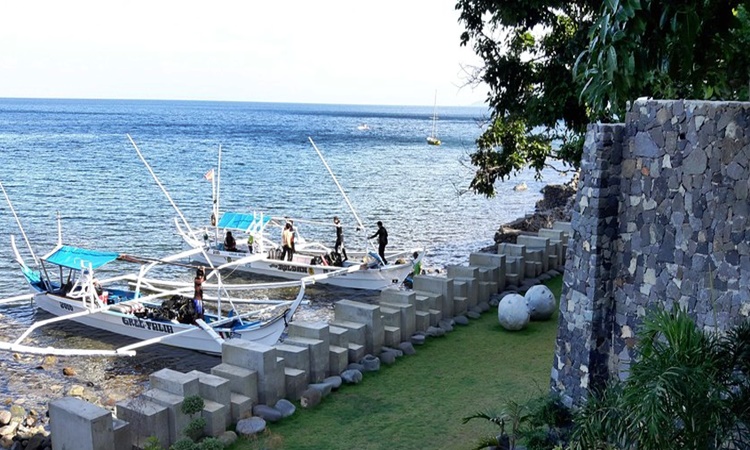 The AniSiam Beach House is also a place where you can really enjoy some private time with families and friends as its villa only accommodates one event or one group at a time with a maximum of 12 guests.
The minimum stay in the villa at AniSiam Beach House is two nights. It has a master bed suite and double or twin bedrooms. It also has balconies that offer spectacular views of the beach.
The rooms in the villa are air-conditioned. The structure is built with high ceilings. It has a common living area that is equipped with a television. The villa also has an infinity pool.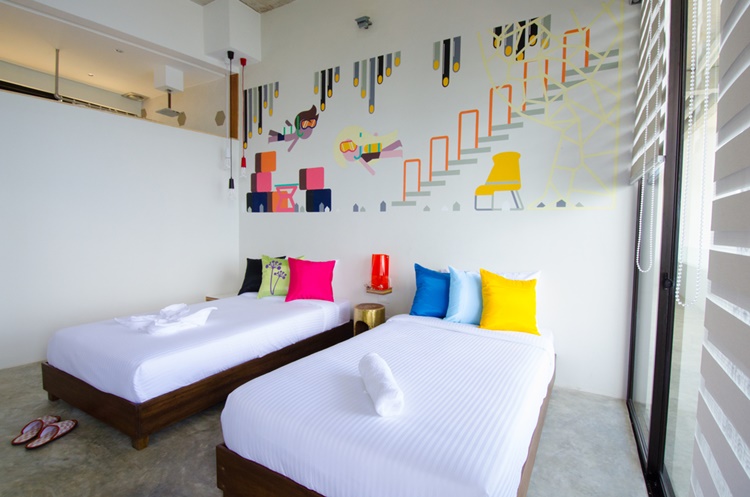 Aside from the infinity pool, the AniSiam Beach House villa also has a chill-out deck area where guests and vacationers can enjoy the views of the sun. You can enjoy gazing at the beautiful scenery while the wind refreshes you.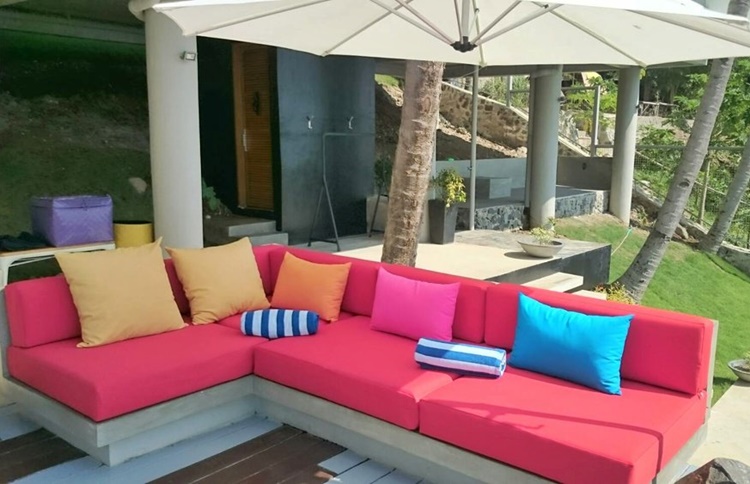 In case you wish to inquire for the rate of the stay at AniSiam Beach House, feel free to visit its official website for information and contact details.
How to get there?
To get to Mabini in Batangas from Manila, it will take you around 2-3 hours travel. Take the South Luzon Expressway (SLEX) until you reach the end and take the Batangas exit. Take the Diversion Road towards the port in Batangas.
On your way to the port, you'll pass by an overpass. Do not cross it. Keep right and turn right at the intersection and drive going to Bauan. You'll pass by a Jollibee branch where you should take a right turn until you get to Petron gasoline station. The station would be on your right side. Turn left and continue driving towards Anilao Pier.
Before you'll reach the pier, turn left going to Balayan Bay. Continue driving as the AniSiam Beach House is just 10 kilometers away from that point.