Andi Eigenmann is pregnant!
Actress and surfer Andi Eigenmann is fourteen (14) weeks pregnant with her second baby.
She had her first baby Ellie with actor Jake Ejercito. Just recently, the former couple reunited for the 7th birthday of their daughter which showed that they have now a better relationship.
Before Andi had Ellie, she was linked to her former co-star Albie Casino. When she broke the news about her pregnancy, there were two names who surfaced to be the father of the baby.
There was a controversy on the identity of the father of Andi's baby. She first announced it was Albie but the DNA test proved that it was really Jake.
Now, the 28-year-old actress is expecting a new bundle of joy. Andi Eigenmann revealed this news through a series of post on her Instagram story.
Here's what Andi wrote:
"Haven't been as active on social media for many (great) reasons – Been adjusting slowly but surely to my 'new life'. The journey has been so exciting, yet scary at the same time but we have been so happy and at peace nonetheless. Still wouldn't have my life any other way.We are now on our way to moving to our new island home where my growing family will make more joyful memories together. Our loved ones, specially Ellie and @chepoxz [Philmar], and I CANNOT WAIT."

She tagged surfing champion Philmar Alipayo on her post who she previously revealed as her boyfriend.
Her second post showed her photo taken on December 17, 2018.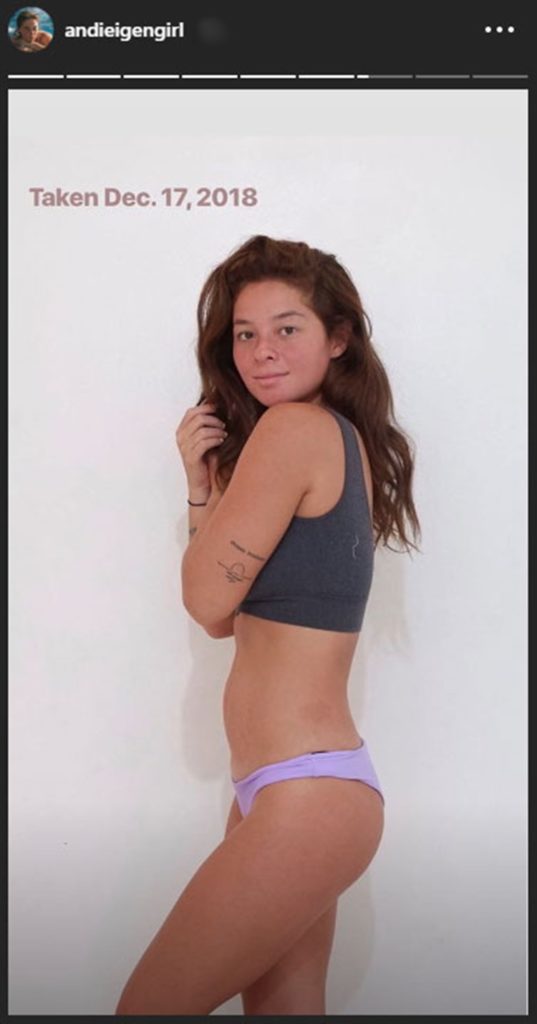 Then, she showed her February 1 photo.
"And taken today Feb. 1, 2019. 14 weeks and 3 days pregnant with our little pear," Andi Eigenmann wrote.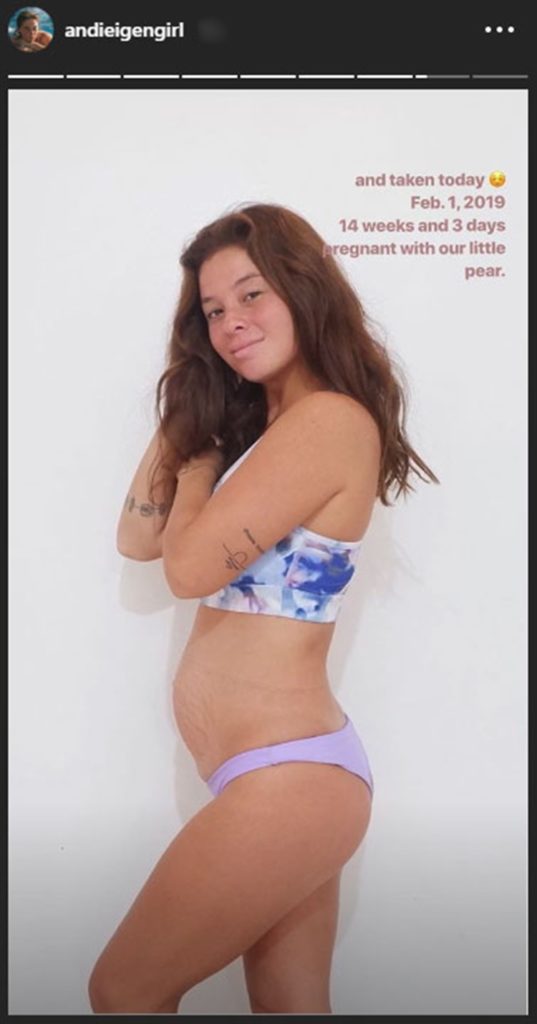 What can you say about this?
READ ALSO:
Andi Eigenmann 2nd Pregnancy: What's The Reaction Of Jaclyn Jose?
Claudia Barretto Featured In Thai Film 'Friend Zone' Music Video