This is the reason why Scarlet Snow Belo called her daddy Hayden Kho a bully
Celebrity baby Scarlet Snow Belo called her daddy Hayden Kho due to this certain reason.
The topic of bullying have been a hot issue on social media these days because of the bullying incident which happened in Ateneo.
This went viral on social media and people from different walks of life expressed their opinions about this.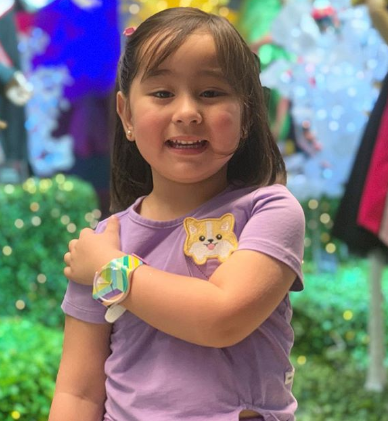 Apparently, the three-year-old celebrity also has a stand when it comes to bullying. Scarlet Snow shared a video on her Instagram account just recently.
She even used the hashtag "No To Bullying". On the other hand, her caption said, "My Daddy is a bully."
Scarlet Snow Belo with her parents, celebrity doctors Vicki Belo and Hayden Kho spent a vacation in Cape Town, South Africa.
Based on the geotag on the post of the celebrity baby, they were at the Alphen Boutique Hotel.
In the video, Scarlet Snow wanted to have a race with her father.
Hayden said, "she thinks that she runs faster than me and so I will prove that I can run faster than her."
Then, the cute baby started to count to start the race.
In the middle of the field, Scarlet Snow Belo stopped as she saw her daddy was already at the finish line.
Hayden went back to her and saw that she was already crying.
Vicki said while laughing, "iiyak na 'to (Scarlet Snow). Very competitive."
Then, Hayden, who was also laughing hugged the adorable baby as he said, "I told you naman don't cry when you lose, it's okay".
Many netizens find the video of the celebrity baby so adorable. Here are some of the comments.
Hahaha! Poor scarlet! She felt bad after losing the race

It's ok scarlet you still the best

WHAT. A. CUTIE

Hahaha cuties. 10 times kong inulit ulit

This is me trying to be tough in the middle of adulting
Watch the video.
comment(s) for this post "Scarlet Snow Belo Called Her Daddy Hayden Kho A Bully Because of This". Tell us what you think abut this post by leaving your comments below.