Maggie Wilson lambasted online.
MAGGIE WILSON LAMBASTED – The former beauty queen Maggie Wilson was lambasted online over her controversial statement many months ago after Catriona Gray won Miss Universe 2018.
In a previous article, Binibining Pilipinas World in 2007 Maggie Wilson and crowned Miss International in 2013 Bea Rose Santiago said that Catriona is not deserving of winning the swimsuit award in Binibining Pilipinas 2018.
See their comments below: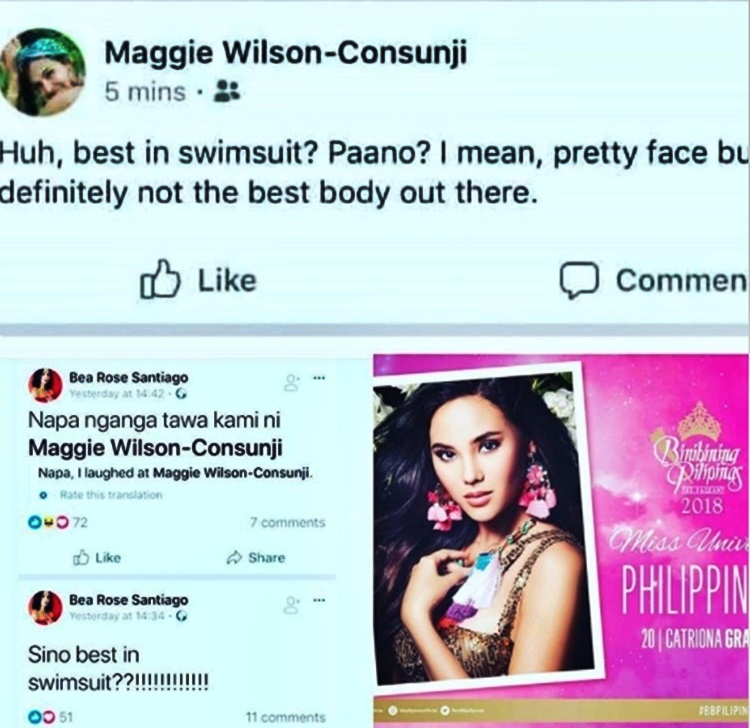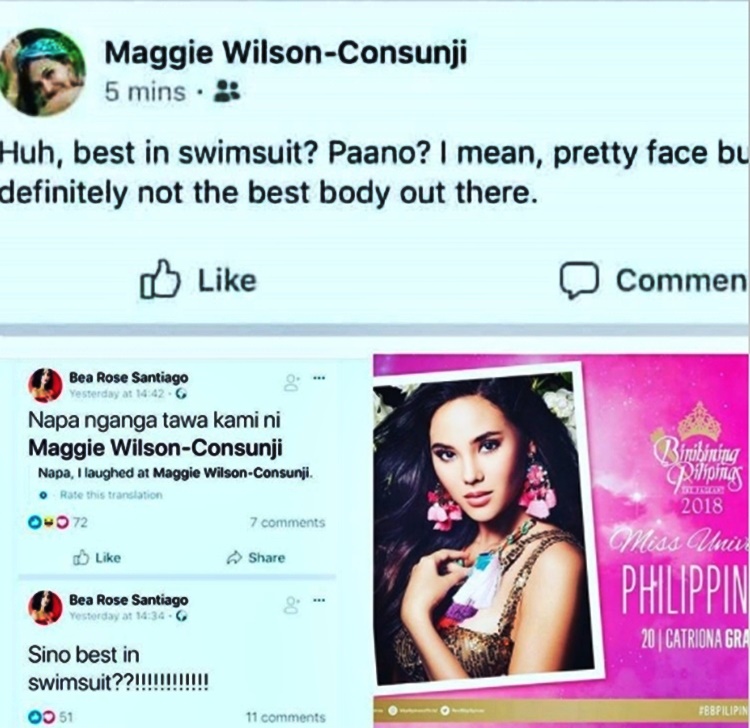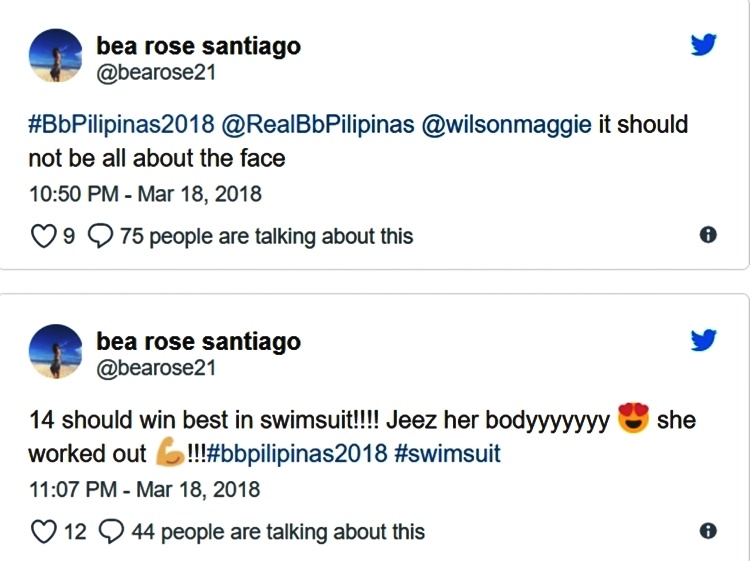 Read Maggie Wilson's statement after all the backlash received over what she said from 9 months ago:
On my last night in this city, I found myself crying at the dinner table. I wasn't sure at first why I was so emotional but then as the sun set I realised just how lucky I am.
Today, I kept changing my settings here on IG because of the immense backlash I've been getting over something I said 9 months ago.
I have made mistakes but have learnt and made peace with them and I refuse to be vilified by them. Your mistakes aren't what defines you but it is how you behave and learn from them after you've committed one. The one thing constant in life is change, I find comfort in that. I've learnt and have chosen to be more understanding of the world around me. To be more sensitive towards people and my surroundings.
Meanwhile, here are some of the negative comments from netizens received by the beauty queen: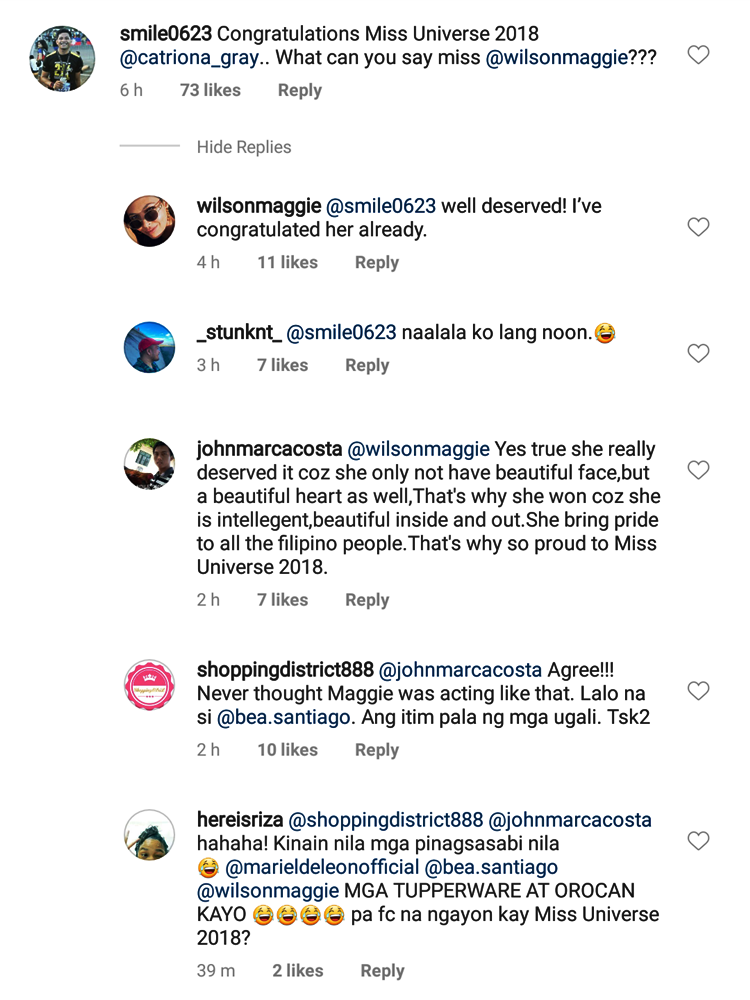 After Catriona Gray's victory as Miss Universe 2018, Bea Rose and Maggie congratulated her following their controversial comments 9 months ago.
READ ALSO:
Miss Universe 2018 Top 20 Candidates
Miss Universe 2018 Top 10 Candidates
Miss Universe 2018 Top 5 Candidates
Miss Universe 2018 Top 3 Candidates
Miss Universe 2018 Is Miss Philippines Catriona Gray
What can you say about this?
For more news and updates, follow us on Twitter:@philnews_phand Facebook:@PhilNews