Cheska Kramer asked "Ganda Ka?" and here are the reactions of netizens
Celebrity mom Cheska Kramer asks "Ganda Ka?" on her recent Instagram post and netizens expressed their reactions about it.
Cheska, who is married to basketball player Doug Kramer, obviously enjoys motherhood so much.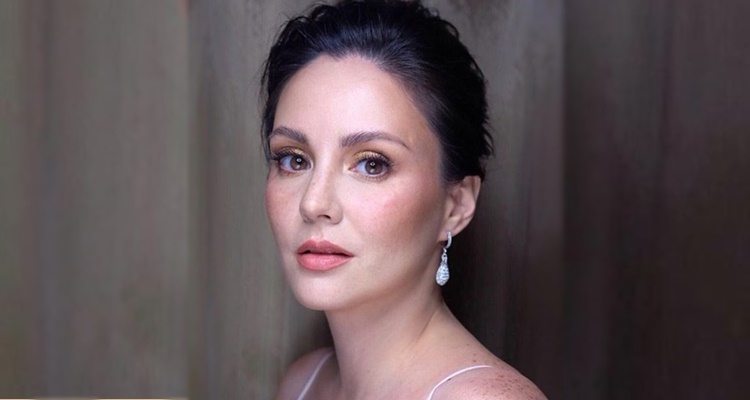 The celebrity couple now has three children, namely,  Clair Kendra, Scarlett Louvelle, and Gavin Phoenix Kramer.
Undoubtedly, she is one of the female celebrities in the Philippines who has a lovely face.
She is able to maintain her youthful glow throughout the years even though she is now a mother of three.
https://www.instagram.com/p/BqGmQYFF6-w/
From her younger years in Ang TV until she starred in youth-oriented shows, her face seemed to be ageless.
It can still be noticed until now that she is already 38 years old.
With this, netizens also expressed the same thought about her as she asked on her post "Ganda Ka?"
https://www.instagram.com/p/Bmnfq1yF8nY/
The said phrase has became a cliche for joking about looks or reiterating someone's beauty.
Cheska Kramer posted on her Instagram a video showing her hair flip. She encouraged her followers to do the same to show their own "Ganda Ka?" moment.
In line with this video of the female celebrity, several netizens reacted, based on the popular website.
https://www.instagram.com/p/BnaVijBl6r3/
There were netizens who stressed out that Cheska is still lovely as what she is before when she was younger.
Some netizens also pointed out that she appeared to have found the fountain of youth for her ageless beauty.
Furthermore, there were netizens who expressed that they also want to have a "Ganda Ko" moment just like the celebrity.
Here are some comments from netizens on the post of Cheska Kramer: 
Di talaga tumatanda si Cheka.

oo nga. sobrang ganda din yan sa personal manika tlga. walang stress si cheska sa buhay ano paba mahihiling nya

Mother of 3 pa! Kaloka ang ganda at fresh
https://www.instagram.com/p/Bp9Ky0ulx05/