Laureen Uy 's hint about how she treats Liz Uy's boyfriend Raymond Racaza
Fashion vlogger Laureen Uy gave hint about how she treats Raymond Racaza, the boyfriend of her older sister Liz Uy.
Liz and Raymond's romance became controversial as the latter was previously married to Dr. Geraldine Zamora-Racaza.
On the other hand, the celebrity stylist clarified in an interview that her love affair with the businessman came after the conflict with his marriage.
READ ALSO: Liz Uy Finally Shares Real Story Between Her & Raymond Racaza
However, friends of the doctor slammed the revelation of Liz regarding her relationship with Raymond.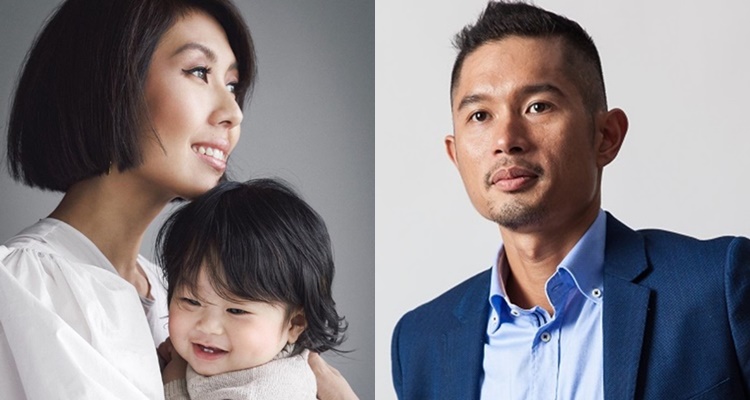 Criticisms to the celebrity stylist even fired up when her photo with the businessman which was taken back in 2014 surfaced online.
Liz claimed that she just met Raymond last 2016.
Despite of the criticisms, the couple continued to be firm about their love for each other.
They recently celebrated the first birthday of their baby Xavi in a fiesta-themed party.
It seemed that the couple is now ready to show to the public that they are together. Since the rumors about their relationship started to circulate, it is the first time that they are seen together in photos.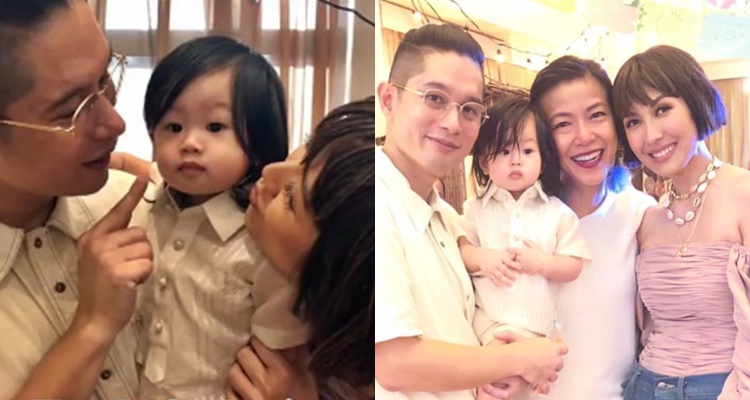 On the recent post of Laureen Uy on her IG Stories, the celebrity vlogger gave a hint about her relationship with her sister's boyfriend.
It was taken during her birthday celebration.
Laureen said on the caption:
"[Liz Uy] and Rac (Raymond Racaza) busy with the baby, mom and dad trying to make Xavi smile…"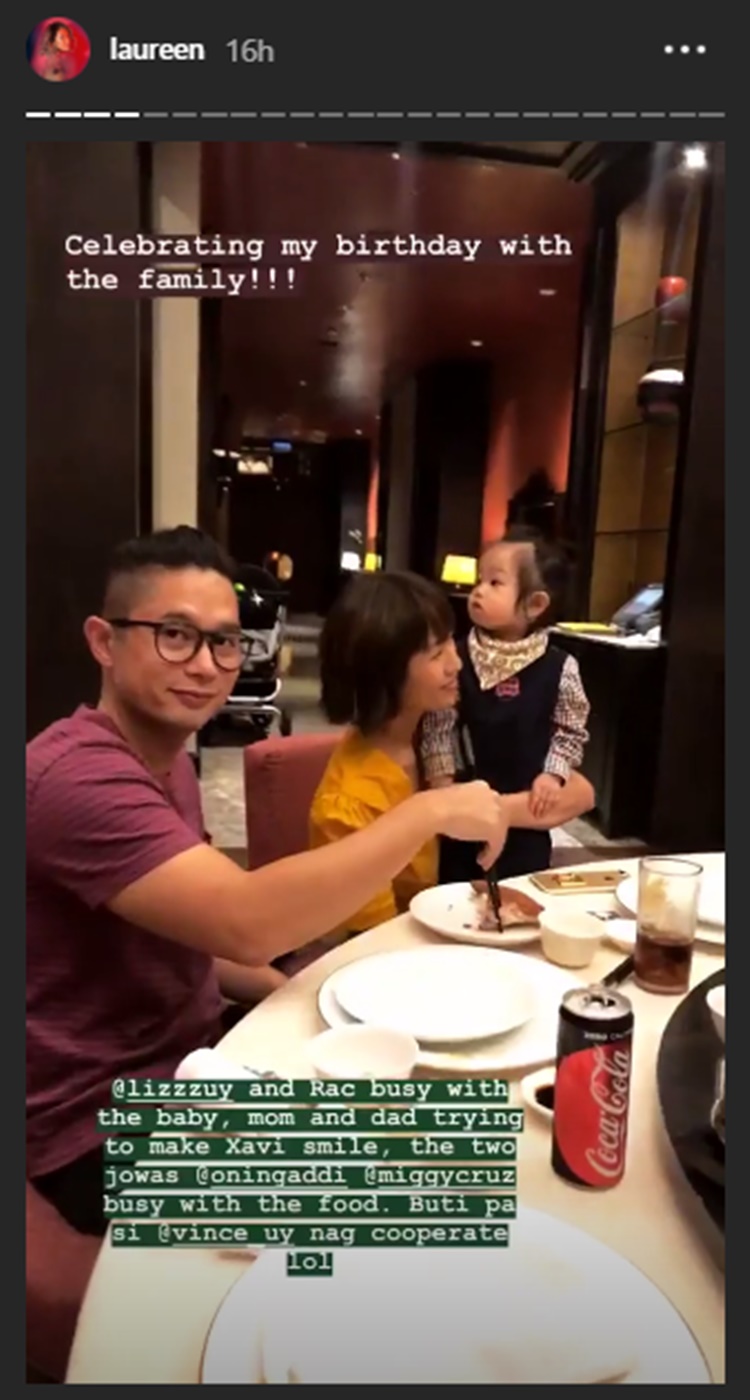 With this, it is safe to say that Laureen Uy has a good relationship with the boyfriend of Liz Uy.
Apparently, she treats the businessman as a close person to their family as she calls him "Rac".
It can also be concluded that their parents accepted the businessman in their family wholeheartedly.
Watch the videos: