PNP Entrance Examination Date Released by NAPOLCOM
NAPOLCOM – The National Police Commission (NAPOLCOM) released the official date for the PNP Entrance Examination.
Among the examinations that usually gather thousands of takers is the Philippine National Police or PNP entrance examination which is administered by the NAPOLCOM. Lots of people are rooting to be in the government service and to help protect other people.
Previously, the commission has released the official schedule for the online application for both the entrance and promotional examinations in the PNP.
The NAPOLCOM opened the Online Application Scheduling System (OLEASS) for those who are aspiring to take the PNP entrance exam and promotion exams.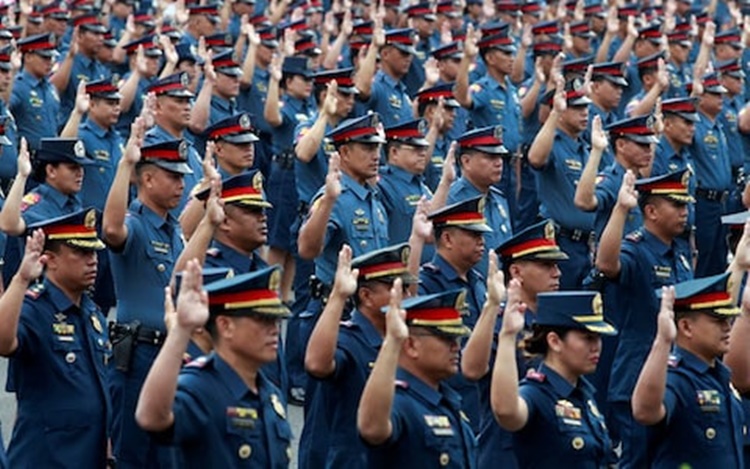 The promotional exams include the exams for stepping up to a Police Officer, Senior Police Officer, Police Inspector, and Superintendent.
The following is the set schedule of the NAPOLCOM for the online application:
PNP Entrance Exam: July 30, 2018 – August 3, 2018
Police Officer (PO) Exam: August 6, 2018 – August 10, 2018
Senior Police Officer (SPO), Inspector, Superintendent Exam: August 13, 2018 – August 17, 2018
Recently, NAPOLCOM released the official date for the PNP entrance examination. Based on the memo released, the test will be given on October 21, 2018 on designated testing centers.
The following is the list of testing centers for NAPOLCOM's PNP entrance examination:
Region 1 – San Fernando City, La Union
Region 2 – Tuguegarao City
Region 3 – Angeles City, Pampanga
Region 4A – Calamba City
Region 4B – Calapan City
Region 5 – Guinobatan, Albay
Region 6 – Iloilo City
Region 7 – Cebu City
Region 8 – Tacloban City, Calbayog City
Region 9 – Pagadian City, Zamboanga City
Region 10 – Cagayan de Oro City
Region 11 – Davao City
Region 12 – Koronadal City
CAR – Baguio City
CARAGA – Butuan City
ARMM – Cotabato City
NCR – Makati City
Coverage of the Examination:
General Information
Philippine Constitution and History
PNP Law and History
Criminal Justice System
Current Events
Social Awareness and Value Judgment
Verbal Reasoning
Vocabulary
Comprehension
Grammar
Quantitative Reasoning
Basic Concepts
Problem-Solving Skills
Logical Reasoning