Typhoon Mangkhut Expected to Test $20-billion Sea-Crossing Bridge Between Hong Kong, Macau
TYPHOON MANGKHUT – Many people are wondering as to what might happen as Super Typhoon Mangkhut is expected to test the $20-billion bridge that is set to link Hong Kong and Macau.
Not only the Philippines but as well as several countries around the world prepared for the coming of Typhoon Mangkhut. It is locally known in PH as Typhoon Ompong.
The said super typhoon is undeniably feared by many with its wind power that can level to the Category 4 hurricane. The typhoon is under the Category 5 storm.
In the Philippines, prior to the entrance of Typhoon Mangkhut, several residents evacuated and moved to evacuation centers set for their safety. The strong winds and the rain downpour caused the flooding of certain areas.
While some places remain to have a sunny weather, the areas wherein Typhoon Mangkhut is expected to make a rainfall and to bring strong winds were greatly affected.
According to Quartz, the super typhoon has already greatly affected Guam. It is moving across Asia and is eyed to affect and bring damages to Luzon.
After it, Typhoon Mangkhut is expected to go near Hong Kong and Macau thus sparking speculations on its effect to the bridge set to link the two places.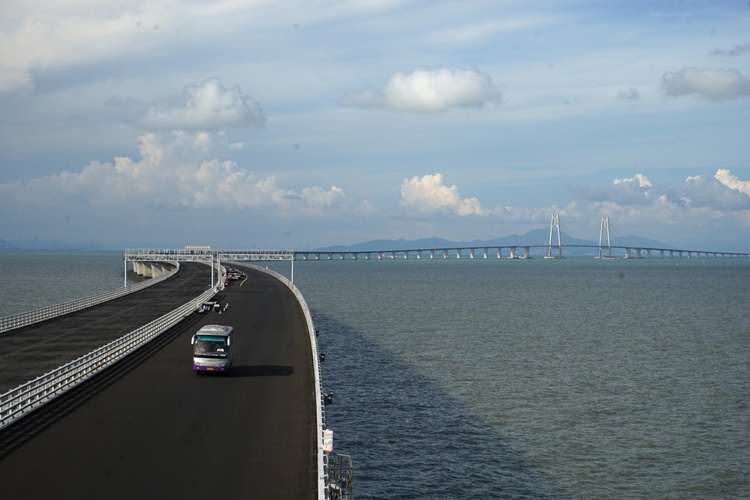 The said bridge costs $20-billion and it is scheduled to open later in 2018. It is the world's longest sea-crossing bridge and it will connect Hong Kong, Zhuhai, and Macau.
Based on the report, Ngai Hok-yan, the engineer of the bridge, told South China Morning that it will test the structure. It is designed to stand for 120 years.
"Whether the bridge can withstand the destructive force of Super Typhoon Mangkhut depends on the height of the waves at the artificial island," the geotechnical engineer said.
Furthermore, according to Hok-yan, there is the possibility that the protective blocks will be washed away if the waves go higher than four meters. The engineer also said the worst scenario that might happen is the removal of the undersea tunnel from the artificial island.
Based on the report, the $20-billion bridge linking Hong Kong and Macau which is expected to be tested by Typhoon Mangkhut got two artificial islands. It serve as the underwater sea tunnel's entrance and exit.
What can you say about it?
READ ALSO: 
Super Typhoon Now Under Category 5 Storm
Mangkhut Greatly Affects Hong Kong Disneyland