This is the life now of Sarah Balabagan, a former OFW in UAE
Sarah Balabagan 's name reigned on various news entities in 1994 when she reportedly stabbed her employer in United Arab Emirates.
She was just 14 years old that time. However, her recruiter faked her age and declared that she was already 28 years old.
The OFW (Overseas Filipino Worker) said that her 76-year-old employer Almas Mohammed Al-Baloushi tried to rape her. She reasoned out that the 34 stabs were due to self-defense.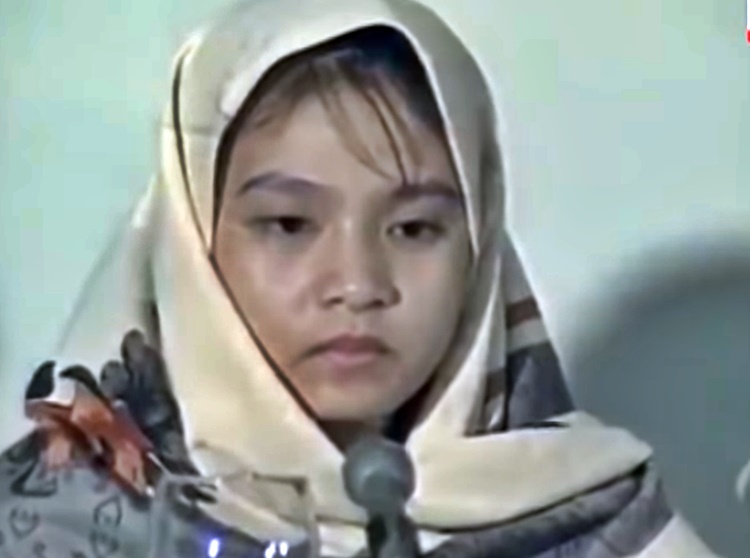 Initially, she was sentenced to death but it was reduced to 1 year imprisonment and 100 lashes. Sarah shared that the lashes were unbearable.
She also had to pay the blood money with an amount of 100 million pesos. A Filipino businessman was the one who paid it.
Sarah came back to the Philippines in 1996 with a hero's welcome.
After more than three decades since that unfortunate event that happened to her life, where is Sarah Balabagan now?
Based on a YouTube video of ABS-CBN, she is currently living in Las Vegas with her husband and five children.
Aside from her family life, she also inspires other OFWs through various talks. She has become an inspiration to her "kababayans" abroad especially to women. She also sings in various gatherings.
The human trafficking survivor also has her own catering services now.
Sarah previously believed in Muslim faith. Now she is a devout Christian.
Her life is indeed an inspiration to many but despite of being happy now, she still can vividly remember how she survived from that drastic event that happened to her.
"Not only I was fighting for my life, not only I am fighting for my honor as a woman, but I'm fighting for my family. At that moment, I need to survive," she shared.
Sarah Balabagan also stressed out that one should fight whatever is right.
Watch the video of her story.
comment(s) for this post "Remember OFW Sarah Balabagan? She Is Living This Kind Of Life Now". Tell us what you think abut this post by leaving your comments below.