Social Media Users React After Uploader Apologize For Posting Viral Twerk Video
The social media users have expressed their reactions after the uploaded apologized for the viral twerk video involving teenagers.
Over the past few days, the video clip of female teenagers performing a twerk dance on a male participant has been the headlines of several local news outlets and social media pages.
In the video, it can be seen that the female teens were twerking and dancing seductively towards a guy sitting on the chair.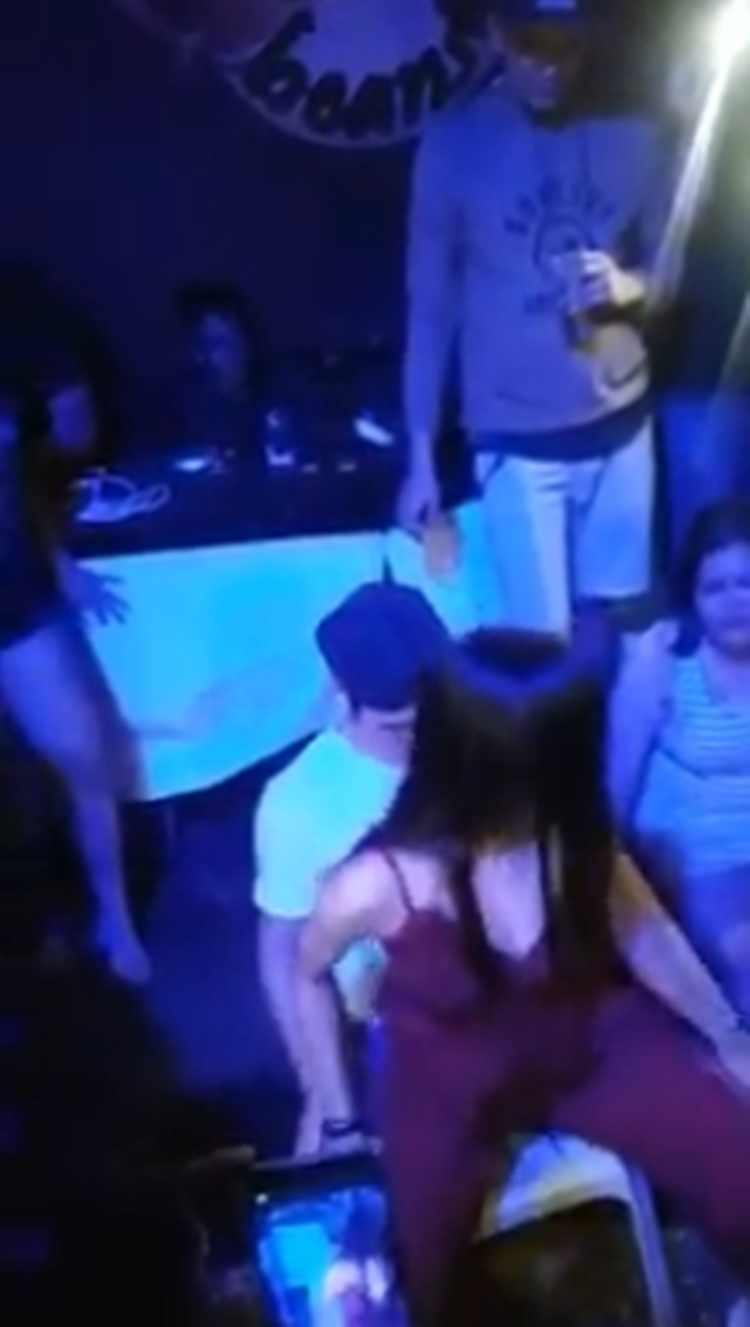 The teenagers involved in the controversial twerk video received massive criticisms and negative reactions from the online community.
Recently, the Facebook page "Bombo Radyo Bacolod" reported that the uploader of the viral twerk video has issued a public apology and defend itself from bashers.
The video uploader has been identified as a.k.a Gla who filmed the incident since some people were also recording the twerk dance.
Alias Gla film the twerk challenge after five gorgeous lady dance seductively towards a male participant who were all under the influence of alcohol.
The parents of the young ladies were blaming the uploader for posting the video, which causes embarrassment to the family of participants involved.
Gla also said that people should take this as a lesson that using social media could for a wrong purpose could ruin someone's life.
The social media users have also expressed their reactions on the post:
Reyan Bantolo Ballaso: "I am pretty sure the kids in the video know they'll go viral once they decided to dance explicitly… They know that everybody has phone cameras and will upload the video… They know it'll happen… Come on! They wished for it."
Karl Alamo " I don't know about the twerkings in the video, but I'm pretty sure it doesn't involve grinding your ass on another guy's crotch. It's mostly just a bunch of fine ass girls twerking their way on a showdown. Kinda' like a dance-off. That's the last time I checked what twerking is about. If you wanna blame someone, I think you blame the guys who came up with this idea. Pffft… He took advantage of the girls. ? C'mon now! But yeah, the one who took the video ain't got nothing to worry about and shouldn't be the one apologizing. But for stepping up, and got the courage to speak up, you got my respect Alyas Gla"
Joji Florentino Delfin: "We should not blame Alyas Gla for taking the video. Because it is only one way of informing the public especially teenagers never to engage or get involved in this kind of act. A girl or a woman needs to be respected so if you want respect be careful of your actions. Parents should also be aware of their child's actions"
NOy Mickz: "What's the difference between dancing in public and showing it in social media? Now parents, ask your daughters why did they dance like that with a guy in front of many people"
Reven Villaflores Pasonilao: "Parents where in the world are you when this happened?is it your responsibility to check how you're child are doing everyday?don't blame others on your shortcomings as a parents!"
What can you say about this? Just feel free to leave your comments and reactions to this article.
comment(s) for this post "Netizens React After Uploader Apologize Over Viral Twerk Video". Tell us what you think abut this post by leaving your comments below.