A netizen slammed Bacolodnons for making a big fuss about the viral twerking video of female teenagers.
A viral twerking video which featured a group of female teenagers went controversial.
The said video caught the attention of Women and Children's Protection Desks (WCPD) for the minors involved.
Previously, it was mentioned in an article that netizens criticized the teenagers for dancing indecently in front of a man.
Several of the social media followers who have seen the video did not like how those girls exhibited themselves to the public.
It can be seen in the video that the female teenagers seemed to be seducing the man. Apparently, it was a sort of a contest who can perform better the twerk dance.
Because of that, the girls received criticism from social media users, especially from the people who are also residing in Bacolod.
Here are some of the comments:
"Kaloka si ate number 2 parang nakafast forward, ambilis ng movement"

"ewww! Di manlang naging hard eh.. kaderder kasi eh, hanggang nuodlang.."
On the other hand, there was netizen who slammed how the Bacolodnons perceived the viral twerking video.
Facebook user Michelle Cantila posted on her account her criticism to those who are commenting against the twerk dance. She even called the critics of the viral video as "retards".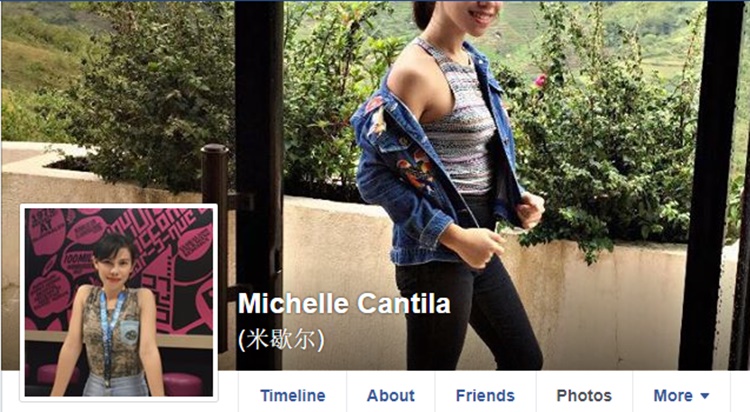 This is her post:
"Bacolod has so many retards.. ahaw sa twerk sexy dance perti mga react gin balita pa.. dn kmu nga bukid naghalin…(emojis)"
Translation:
Bacolod has so many retards. It is just a twerk sexy dance but the reactions are intense and it was even in the news. What mountain did you come from?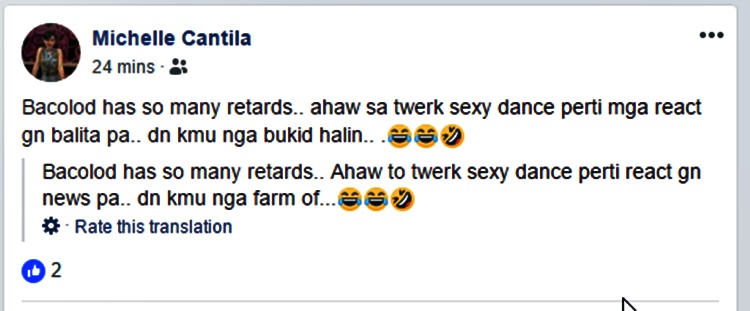 Based on the profile of the said netizen, she is currently living in Bacolod and she also went to a Chinese school in the said city.
Watch the viral twerking video. What is your opinion about this?
https://www.facebook.com/kokoykrunch/videos/731465430527006/