Duterte's SONA Should Have Discussed How The Government Will Protect PH Rights Over West Philippines Sea, Says Antonio Carpio
ANTONIO CARPIO – Acting Chief Justice Antonio Carpio is not fully pleased with President Rodrigo Duterte's SONA regarding the dispute on the West Philippine Sea.
Based on a report, President Duterte made his SONA on July 23 (Monday). The 25-minute long SONA highlighted the administration's accomplishments and plans ahead.
Furthermore, he pointed out the national issues such as the proposed shift to federalism and the enactment of the Bangsamoro Organic Law. He will also continue to fight for the West Philippine Sea with China.
Regarding this issue, this was one of the points that made Antonio Carpio unsatisfied with the president's SONA. Carpio is the acting Chief Justice of the Supreme Court of the Philippines.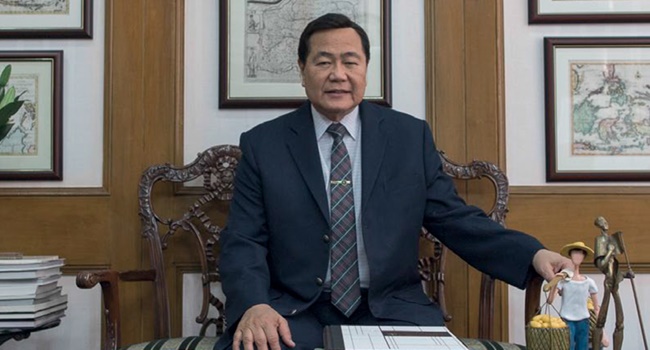 According to a report in CNN, Carpio was "hoping that he (Duterte) would elaborate on how we will protect our sovereign rights over the West Philippine Sea." Furthermore, he added that "everybody agrees that we should protect our sovereign rights."
Carpio said that this is the "right position" but emphasized that protecting the country's sovereign rights includes the filing of protests.
Thus, based on the report, he added that "if China builds and then we don't protest, we are waiving."
"It's just a piece of paper but you preserve your sovereignty over those islands," he further added. To support his claims, he cited the government's lack of protest over China's reported reclamation and construction on Sandy Cay.
Carpio was part of the Philippine delegation to the Permanent Court of Arbitration in The Hague that argued for and won the country's case against China.
What do you think?
Read the previous article: Funniest Memes From SONA 2018 Now Making Rounds Online