Mocha Uson Has No Political Ambition?
MOCHA USON – Presidential Communications Operations Office (PCOO) Assistant Secretary Margaux 'Mocha' Uson took to the social media her message for the media.
PCOO Assistant Secretary Mocha Uson was recently hooked on an issue with Queen of All Media Kris Aquino. Based on a report, the actress reacted to the social media post of the PCOO ASec. involving her late father Senator Benigno 'Ninoy' Aquino Jr.
Uson's social media post showed the late Senator being kissed by women just a few minutes before the incident that took his life at the Manila International Airport which is now known as the Ninoy Aquino International Airport (NAIA).
PCOO ASec. Mocha Uson took to the social media the said post as she defended President Rodrigo Roa Duterte who was being criticized by some people for the kiss he gave to a Filipina abroad.
The daughter of the late Sen. Ninoy Aquino and former Pres. Cory Aquino reacted to the move of PCOO ASec. Mocha Uson and defended her parents. She even challenged the PCOO ASec. for a face-off.
Pres. Duterte and his Special Assistant Christopher 'Bong' Go have sent their apologies to the actress but Uson refused to apologize to her and stressed that it was not about her. The actress has previously expressed her appreciation over the apologies to her.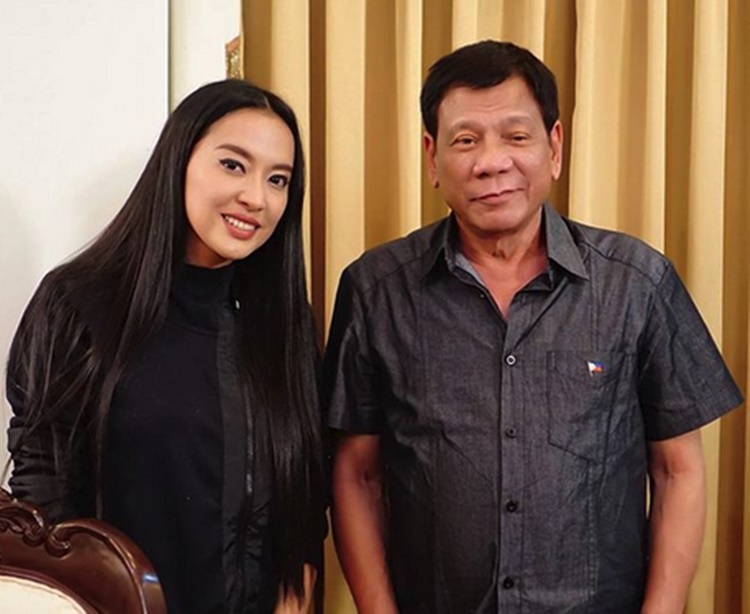 Recently, on her Facebook page, PCOO Mocha Uson posted her message to the media. She also broke her silence on the possibility of running on the next election.
Uson told the media not to waste time to her as she has no political ambition. She stressed that she is not an "attention seeker" and requested the media to give the attention to another person. She stated that she is just here as a worker in the government.
comment(s) for this post "LOOK: Mocha Uson Posts Message For Media Following Issue With Kris Aquino". Tell us what you think abut this post by leaving your comments below.