France's Health Ministry Advised vs Sanofi Dengue Vaccine
The France's health ministry advised against the use of Sanofi dengue vaccine "Dengvaxia" in the country's overseas territories.
The anti-dengue vaccine "Dengvaxia" was sold by a French drug maker "Sanofi" raise the concern of the public after the reports regarding its negative effects for the people who did not previously infected by the virus leaked in the social media.
The Filipino people are now concerned with controversial dengue vaccine administered to more than 700, 000 children, which was prompted the Philippine government to stop the purchase of the dengue drug and stop the immunization program.
On Tuesday (December 06, 2017), the World Health Organization (WHO) has supported the decision of the country until further information regarding the issue was available.
WHO also recommended that the vaccine could be only used to people who had prior dengue infection.
In 2016, the Haut Conseil de la Sante Publique, a public body close to the French health ministry issued documents showing France's overseas territories also received a warning regarding the risks linked to the dengue vaccine.
The health body advised that Dengvaxia should not be used to the Caribbean islands of La Martinique and Guadalupe and French Guiana stating that people who do not have prior dengue infection could have severe diseases.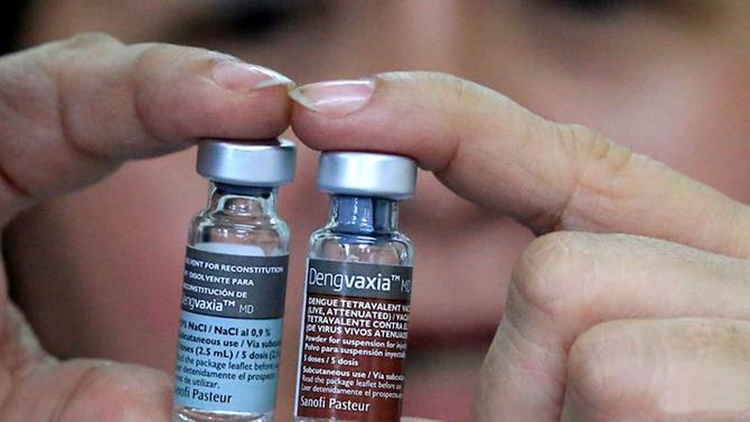 Dengvaxia vaccine has been approved in 19 countries and used in 11 nations including the Philippines. European health regulators were currently reviewing the vaccine.
What can you say about this? Just feel free to leave your comments and reactions to this article.
You can also read Vic Sotto Reveals Truth Behind Maine Mendoza's Alleged Suspension