Lea Salonga performs "The Human Heart" in "Once On This Island".
LEA SALONGA – The internationally renowned Filipino Broadway actress Lea Salonga captivates hearts with her world-class performance in "Once In This Island".
Maria Lea Carmen Imutan Salonga or more famous by her stage name Lea Salonga is a Filipino singer and actress known for her commendable performances in musical theaters.
She had her fame in the field when she played the lead role in Miss Saigon initially in West End and later on in Broadway.
This has made her bag Olivier and Theatre World Awards and is the first ever Asian woman to win a Tony Award.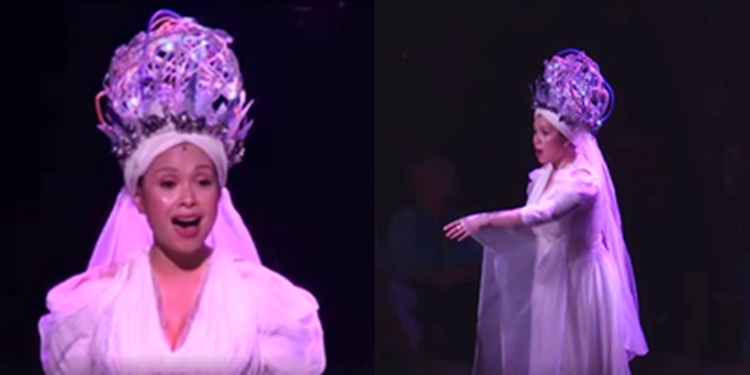 Among her achievements, she is also the first Filipino to sign with an international record label on Atlantic Records in 1993 and first as well to have received a major album release and distribution deal in the United States.
She is also one of the best-selling Filipino artists of all time as she sold over 19 million copies of her albums worldwide.
And lately, a video of her as she sang "The Human Heart" in "Once On This Island" has gone viral.
She definitely never failed to impress her fans and audiences by her performances with her crystal clear voice.
"Once on This Island" is the story of Ti Moune (Hailey Kilgore) of whom is a peasant girl who eventually fell in love with a wealthy boy (Isaac Powell) from the other side of the island.
In the said play, Lea Salonga is playing the role of one of the island gods who will help Ti Moune to be reunited with the only man who has captured her heart.
It will be on Broadway on December 3.
Watch the video of her performance below:
What can you say about this?
Read also the previous article: MISS UNIVERSE 2017: Miss PH, Miss Indonesia Plead Followers To Stop Twitter War
For more news and updates, follow us on Twitter: @philnews_ph and Facebook: @PhilNews