Late President Cory Aquino Allocated P1 To Old Bureau Of Customs During Her Administration
The late President Cory Aquino has previously allocated P1 budget to the old Bureau of Customs (BOC) during her administration.
The P1, 000 budget allocated for the Commission on Human Rights (CHR) is one of the most controversial issues and topics today after the majority of congressmen has approved the bill, which is the first time happened in the Philippine history.
Previously, Maria Corazon Conjuangco Aquino or known as Cory Aquino, the 11th President of the Philippines has allocated P1 budget to the defunct Economic Intelligence and Investigations Bureau (EIIB).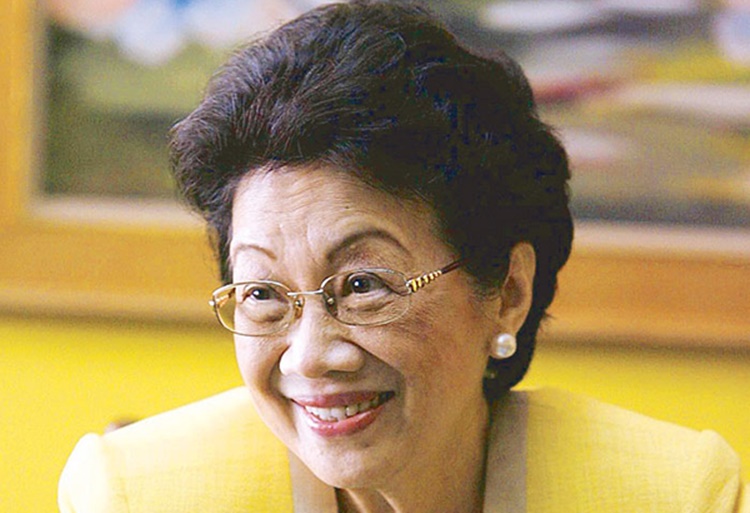 The EIIB was tasked to supervise the services of the Societe Generale de Sorvelance (SGS), a Swiss-based company. SGS was clearing the imports in the country.
The veteran journalist Ira Panganiban explained that Aquino wanted to take down EIIB as she wants to take over the importation in the Philippines. The late president also accused EIIB as a corrupt agency to take it down.
Aquino became successful with her plan to abolish EIIB, which is now the Bureau of Customs (BOC). The journalist also explained that her post does not indicate that she is in favor of the bill, but to emphasize that it is not the first that this has happened in the country.
Here is the full post:
"During Cory Aquino's time, her Congress decided to give the EIIB a one peso budget.
The EIIB was the intelligence agency tasked to monitor the activity of SGS which was doing the work of the customs in clearing import entries into the country. SGS is still the best agency for this job worldwide.
The cronies of Cory wanted to get rid of SGS because they wanted to control the movement of all importations into the country.
These cronies, many were part of Kamaganak Inc., wanted EIIB to make a report that SGS is corrupt and inefficient, which it was not.
The EIIB was eventually disbanded after this and import operations of Customs went to Yellow Cronies creating the customs that we have right now.
Not that I am saying what congress did is right, PERO WAG NIYO NAMAN SABIHIN NA UNANG BESES ITO NANGYARI DAHIL YUNG YELLOW POON ANG UNANG GUMAWA NITO!!!"
What can you say about this? Just feel free to leave your comments and reactions for this article.
You can also read Pambansang Kolokoy Urges President Duterte To Resign For These Reasons
comment(s) for this post "Cory Aquino Allocated P1 To Bureau Of Customs During Her Administration". Tell us what you think abut this post by leaving your comments below.