Former Beauty Queen Precious Lara Quigaman Reveals Truth Why She Was Rushed To Hospital
The former beauty queen Precious Lara Quigaman has revealed the truth behind the reason why she was rushed to Cebu Doctors Hospital.
Precious Lara San Agustin Quigaman-Alcaraz is a Filipino actress, former beauty queen, and a multi-product endorser. Lara earned her popularity after she was dubbed as the Miss International of 2005.
Quigaman has also joined Binibining Pilipinas twice, first in 2001 and then in 2005. She was also able to earn the title of Binibining Pilipinas Internation, which opened the door of opportunity for her to enter the showbiz industry.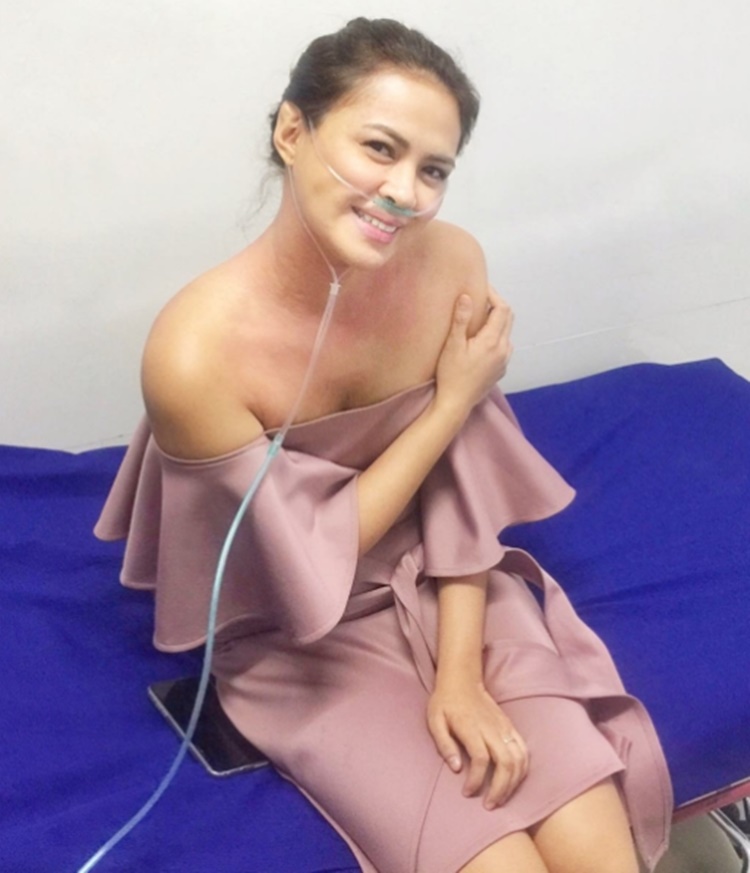 Recently, the 34-year-old actress has posted on a photo of herself with her husband revealing the truth behind her health condition after she was rushed to the Doctors Hospital in Cebu.
The actress revealed that she was suffering from a severe allergic reaction, which causes tightening of her throat and appearance of hives throughout her entire body, which occurs after her first event.
Lara also expressed her gratefulness towards God for all the blessing and even the trials coming to her life. She was also thankful for her husband Marco Alcaraz who was taking good care of her and their child Noah.
Here's the full story:
"Praise the Lord for He is good! His love endures forever!
.
We could feel and see God moving and working things out so clearly during our stay here in Cebu! With schedules, with unexpected favors from people and at work… He is simply Amazing! I can't stop thinking and saying how truly wonderful God is- that even though I was rushed to the ER last night because of a severe allergic reaction- (my throat tightened and had hives all over my body) I will keep on praising and thanking Him.
.
The hives first appeared in the morning after my first event (Beautiful Married Women) in Minglanilla and then appeared again in the evening right after I finished my part in Mr & Ms Highschool Minglanilla 2017. He did not allow me to not fulfill my commitments. God truly is an awesome God, His timing is super perfect! He is the greatest planner, organizer! He makes all things work for the good of those who love Him!
.
Never stop trusting in God. Keep on praising and thanking Him! Rejoice always whatever your situation is.. even when you feel down, when you're in trouble, when you feel as if God is so far… don't trust how you feel, don't trust your situation.. instead put your trust in the all knowing God! He knows best! And He is a Good Good Father!
.
Hallelujah always!!!"
What can you say about this? Just feel free to leave your comments and reactions for this article.
You can also read Manny Pacquiao Believes Mayweather Could Beat McGregor