A Netizen Posted A Video Of Cops Punching Young Woman In Makati
On Saturday (April 01, 2017), a certain netizen has video recorded the cops punching a young woman, while one of the cops pulled out a gun and pointed it at the girl in Makati City.
A netizen named Evan Tan has posted the video of around 3 abusive policemen in blue shirts who hit the girl along the P. Burgos Street in Makati Avenue. Tan described the girl aging around 18 – 20 years, skinny, and unarmed.
In the video, it can be seen that one of the policemen hitting an unidentified young woman right on the head. While one of them also drew a gun and pointed it at her. It was not yet clear if the girl committed a violation causing those policemen to arrest her. Tan also wrote in his post "Who watches the watchmen?"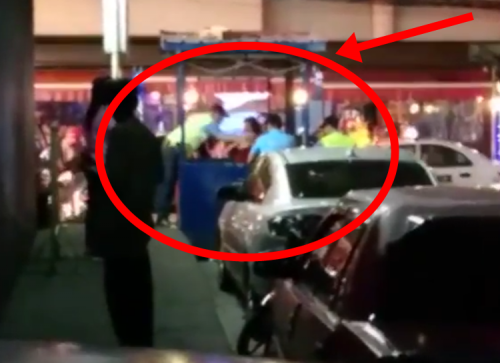 The unnamed friend of Tan who has witnessed the incident said that the policemen brought the young woman into the small police box at the corner of the street. A policeman who locked in the girl in his arm was punching the young woman's side stomach.
He also said that the policemen have clearly committed police brutality for their abusive action towards the girl, no matter what violation she had committed.
A cop assigned at the Makati City Police Station 6 said that they will conduct an investigation regarding the incident and they have yet to receive any complaint regarding the alleged police brutality.
https://youtu.be/OvSHmVxUK44
Southern Police District chief Senior Superintendent Tomas Apolinario said that they found nothing much to see from the video, but still he ordered his men to conduct an investigation.
Apolinario said that the Philippine National Police (PNP) will not tolerate cops who were abusing their power and authority as law enforcers. He also urged the Filipino people to immediately report any abuse committed by cops.