'Why Don't You Mind Your Own Business', Duterte Told European Lawmakers
President Rodrigo Duterte slams European lawmakers by calling them 'crazies' and told to mind their own business, then vow again to kill drug traffickers.
On Sunday (March 19, 2017), the president burst during his speech in Myanmar after resolution issued by European Parliament last week. The resolution was condemning the more than 7, 000 victims of his bloody war on drugs amid Extrajudicial Killings (EJK).
Mr. Duterte questioned the intention of the European Parliament for criticizing his anti-illegal drug campaign and uses abusive language against his critics. The president also told them "Why don't you mind your own business."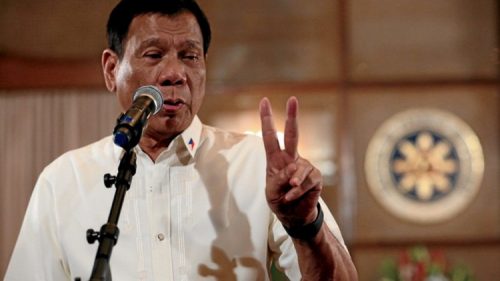 The anti-illegal drug campaign of the president become one of the most controversial issues worldwide in 2016. His bloody war on drugs raises the concern of different human rights groups, United States, United Nations, and the European Union.
More than 7, 000 people were killed in the bloody war on drugs since Mr. Duterte took his office last July 2016. About 5, 000 deaths were linked to the anti-narcotic operation, while around 2, 500 deaths were suspected of vigilante killings.
The president aims to eradicate the illegal drug in the Philippines to reduce the increasing crime rate in the country. He also said that he does not allow EJK in the country and he will be the first to die if he ordered policemen to kill crime suspects.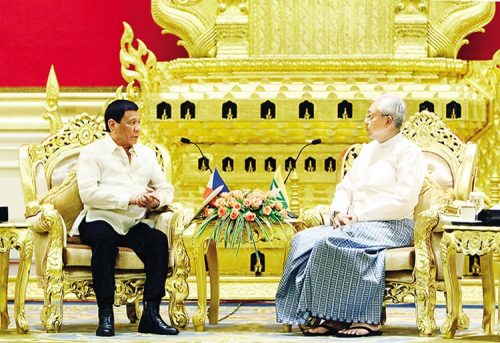 "There will never be a time that I will condone killing with a criminal or a person arrested with up straight arms begging for his life or what would popularly know as extrajudicial killing," said by Duterte quoted by Manila Bulletin.
President Duterte also defended the policemen and soldiers, saying that they were trained enough to handle critical situations. They were also prohibited from following illegal orders in shooting suspects with their hands up.
Mr. Duterte also explained that some drug suspects who act violently and fought back during arrests were shot by the policemen in order to protect themselves. The president advised the suspects to peacefully surrender to avoid any misunderstandings.
comment(s) for this post "Duterte To European Lawmakers: 'Why Don't You Mind Your Own Business'". Tell us what you think abut this post by leaving your comments below.