A Foreigner In The Philippines Seeking For Help After Being Hold-Up Last Year
A concerned netizen shared a photo of a foreigner wandering the streets of Nasugbo, Batangas and seeking for help after being hold-up last year.
Jacob Givens, 35-year-old from Los Angeles, California was seen by a Filipino netizen named Michael Estrella Orapa wandering the streets of Nasugbo, Batangas. Michael and his friend have taken a photo of this foreigner.
The foreigner was first asked by a woman where did he came from and she also asked for the name, according to Michael. Jacob properly answered the woman's questions and said that he goes to the Philippines for a vacation.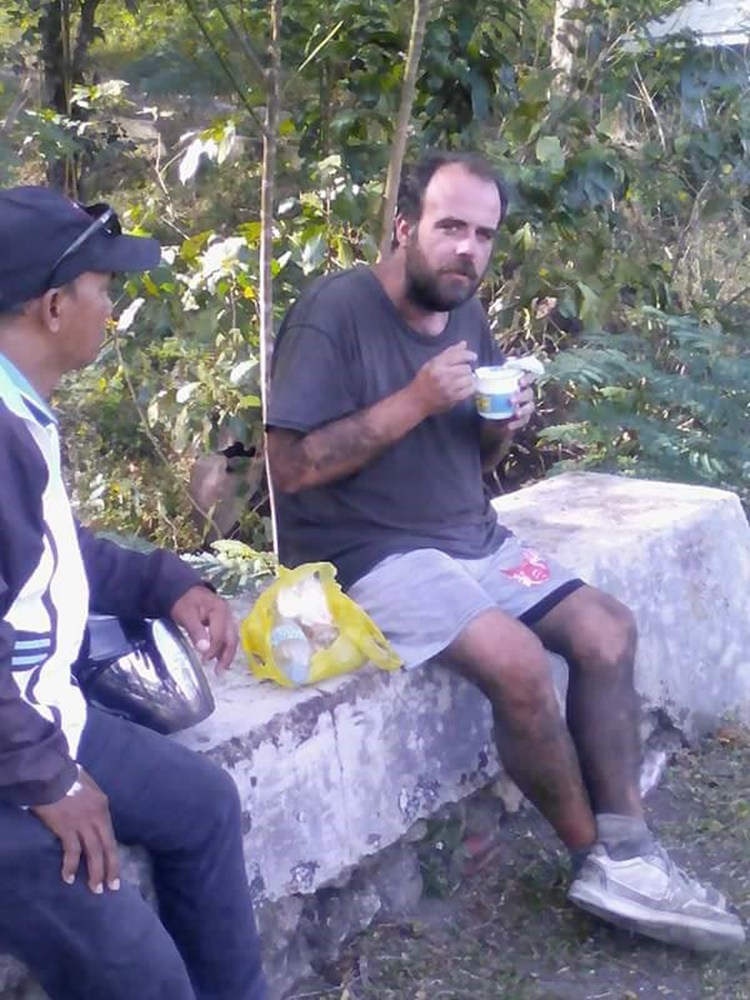 The American told them that he is a hold-up victim and his backpack was taken away from him with all his money. Jacob had been in the country since March 2016, but he was not able to go back to his country.
But Jacob was still grateful because Filipinos love him and giving him some foods. The woman gave the foreigner a prawn cracker and Michael bought two banana cues and a large bottled water to help the foreigner.
Michael also said that a police mobile ignored them while they were seeking help for the foreigner. He was hoping that police officer could bring Jacob to the U.S embassy, which could help the foreigner go back to his country.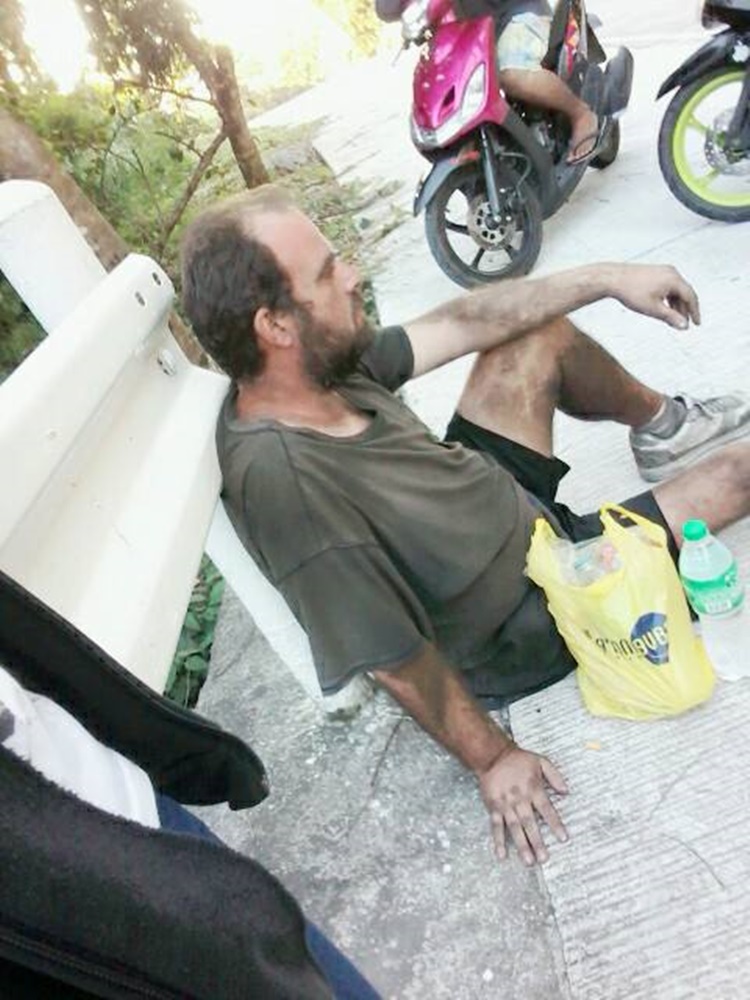 He was so disappointed to the police mobile who ignored a foreigner who really needs help. Michael expressed his concern to the pitiful situation of the foreigner and he's urging his fellow Filipino netizens to share his post to help Jacob.
The foreigner's photo garnered different from the netizens, most of them sympathized with his current situation and they were hoping that Jacob could find his way back home.
What can you say about this foreigner? Just feel free to leave your comments and suggestions for this article.