A Video Of An Arrogant Guy From Bacolod Threatens Bikers That his Dog Killed 10 People And Boasted That He's A Member Of A Gang Called "Diyes Kantos"
An arrogant guy from Bacolod warns bikers that his dog kills 10 people and he boasted that he is a member of a notorious gang in the city.
The main highway was designed for trucks, vehicles, motorcycles, bus, and other transportation vehicles. Each city has a priority lane for bikers, which was designed for the bicycle to pass by because the main road is quite dangerous for bicycles.
Public places have different priority designed for various purposes including the bicycle lane designed for bikers. Rules should be respected and to be followed in some places and violations have corresponding penalties.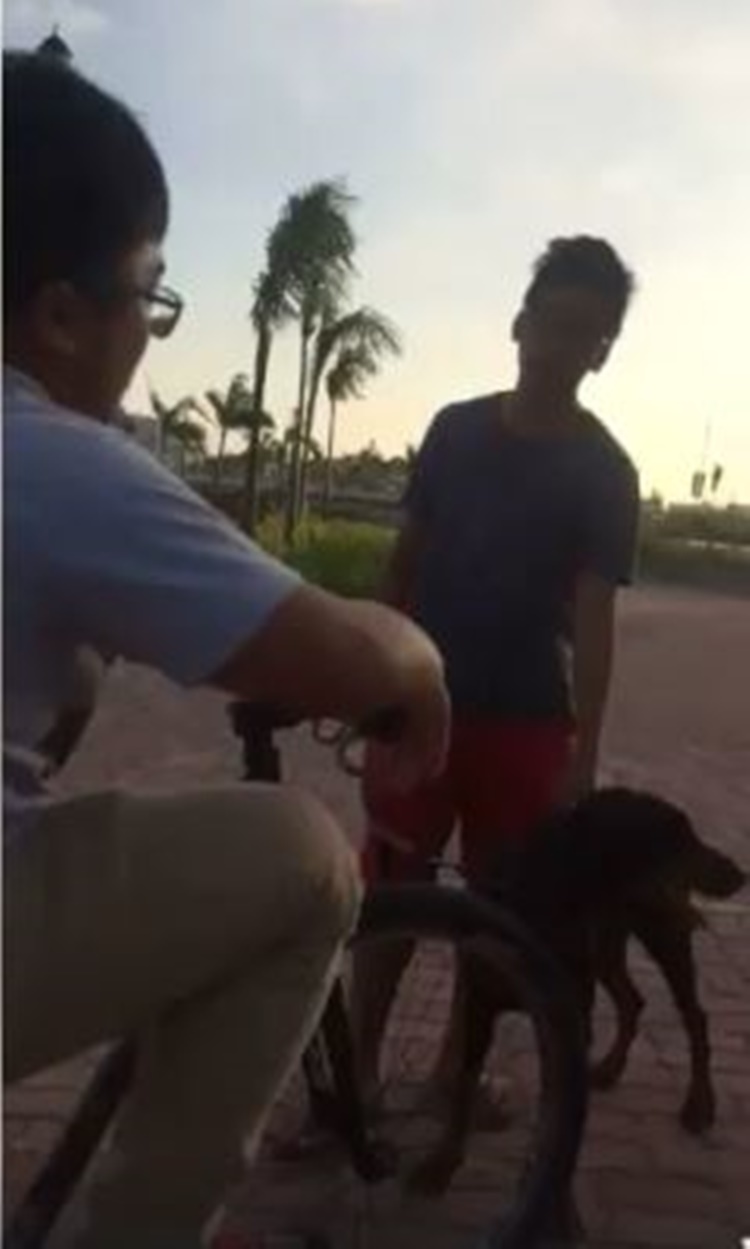 A video of a guy walking together with his dog in a bicycle lane had a heated argument with bikers passing on their priority lane. The guy starts to argue with the bikers and threaten them that his dog had already killed 10 people.
The arrogant guy also explained that his dog came from his father in Mindanao. He warned the bikers that it will not be his fault if the dog would bite them. The bikers explained that it is their right to pass on the lane because people should pass the other way and the guy had no right to shout to them.
But the guy replied that he is a member of a notorious gang called "Diyes Kantos." He also boasted that he's most the trusted by his gang and people were trusting him. One of the bikers explained that his bike has no break and their passing on the right lane, so obviously it was the arrogant guy's fault.
https://www.facebook.com/russelvince12/videos/1802854396649969/
At the end of the video, the arrogant guy threatened the bikers that member of his gang in "Diyes Kantos" would wait for the bikers.
What can you say about the arrogant guy? Do you really think that his dog had already killed 10 people? Just feel free to leave your comments and suggestions for this article.