The TAOC-IG Director General has spoken on the issue about the alleged gold shipment.
TAOC-IG – Dr. Garma Arcilla, the Director General of Transnational Antiorganized Crime Intelligence Group, claimed that the documents regarding the alleged gold shipment are not fake.
Last week, news reports broke in entailing the plunder complaint filed at the Ombudsman against former Pres. Benigno 'Noynoy' Aquino III and several other officials under the Aquino Administration.
Based on a previous news report, the charges against the officials were filed by Atty. Fernando Perito and Rogelio Cantoria. Cantoria claimed that he has worked at Bangko Sentral ng Pilipinas since 1976 until 1995.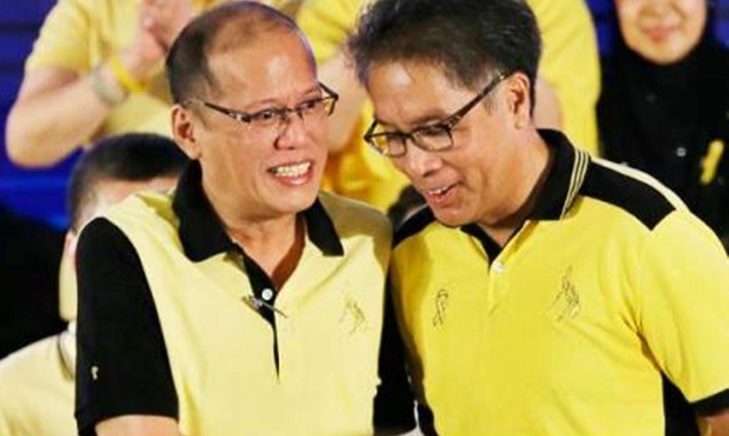 3,500 metric tons in gold bars were allegedly moved by the officials from a bank inSwitzerland to Thailand's Centennial Energy Company Ltd according to Perito and Cantoria.
Furthermore, it is stated that the two complainants claimed that the estimated value of the alleged transferred gold bars is at P6.8 trillion according to the report.
The other officials who also face the plunder complaint were former Department of Interior and Local Government Sec. Manuel 'Mar' Roxas and Sen. Leila De Lima who was the Department of Justice Secretary during the term of former Pres. Aquino.
BSP Gov. Amando Tetangco Jr., Treasury Department Chief Dealer Lorelei Fernandez, former Senate Pres. Franklin Drilon, and former Finance Sec. Cesar Purisima are also faced with plunder complaint.
Based on the report, former DOJ Secretary and now newbie Sen. Leila De Lima was identified as the Finance Secretary in the complaint while former Interior Sec. Mar Roxas was identified as the secretary of 'nutrition and government'.
In another previous news report, it is stated that former DILG Sec. Mar Roxas' social media post went viral after he posted a photo of him while he was preparing scrambled eggs. In the caption, he stated that as the alleged nutrition secretary, he recommends 'scrambled eggs' for the 'scrambled brains'.
The post has hooked the online community. There are lots of netizens who dropped by their reactions to the post of the former Interior Secretary – some showed support to him while others expressed their annoyance against him.
Recently, a news video report of UNTV entailed that the TAOC-IG Director General Dr. Garma Arcilla asserted that the documents on the alleged gold shipment during the term of former Pres. Aquino are not fake.
"Hindi pwedeng maging peke yun dahil may mga taga-central bank po tayo na nakatayo mismo diyan at handang ibuyagyag yung lahat. Kaya lalo pa namin palalakasin at ibibigay pa namin yung mga ebidensiya pa rito," according to Dr. Arcilla.
[It can't be fake as there are people from the Central Bank who are ready to reveal everything. That is why we will further strengthen and give the evidence about this.]
https://youtu.be/d–SJbARAng