Deadly Crocodile Bites The Hand Of A Careless Animal Trainer
The hand of a careless animal trainer was bitten brutally by a deadly crocodile at an animal park after he attempting to put his hand on crocodile's mouth.
Netizens were shocked on the viral video of a careless animal trainer performing in front of the crown at an animal park. The trainer touches the snout of the crocodile for several times to check if the reptile was in the mood for a great performance.
The trainer places his hand on and off on the scary jaws of the crocodile's mouth for several times until a shocking incident happened. Unfortunately, the trainer caught the wrong mood of the reptile, when the deadly crocodile quickly bites his hands with full force that shocks the audience.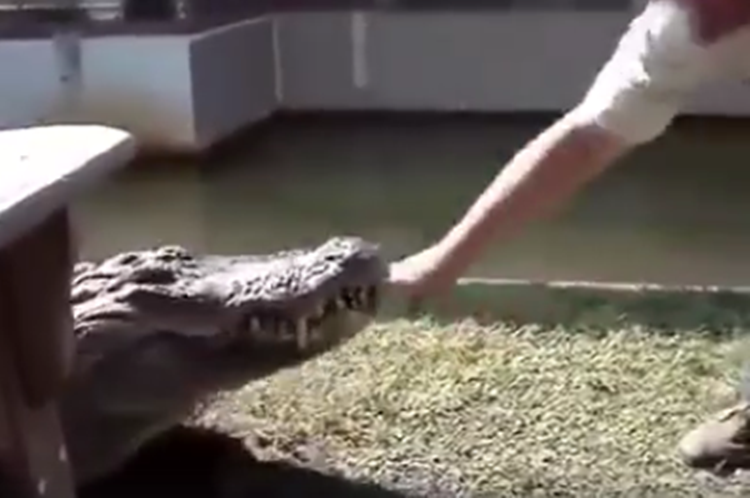 Crocodiles are large aquatic reptiles that live in the tropics of Africa, Asia, Australia, and America. all teeth of this reptile are visible and seem so sharp and scary. These reptiles can't be fully tamed for this species are naturally wild.
See next page for continuation
comment(s) for this post "Careless Animal Trainer's Hand Bitten By Deadly Crocodile". Tell us what you think abut this post by leaving your comments below.