A Taiwan newspaper is said to have featured the Philippine President in its front page.
TAIWAN NEWSPAPER – A photo of a newspaper distributed in Taiwan became viral after it featured Pres. Rodrigo 'Rody' Duterte in its front page.
It is plebeian to see the face of Pres. Duterte in any newspaper here in the Philippines but to have it abroad or in other nations, it is something worth noting most especially if it is featured for praises from other race.
Recently, an uploaded photo in a Facebook page President Duterte Supporters went viral as it was captioned that a Taiwan newspaper bears the Philippine President in front page.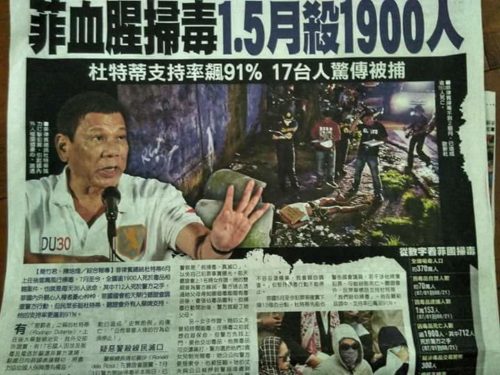 Also stated in the caption was that the Overseas Filipino Workers (OFWs) in Taiwan asked their employer what the report states.
See also: Duterte Admits Fears For The Life Of His Youngest Son 'Baste'