Sen. Alan Cayetano shares his side on the Duterte- De Lima issue.
ALAN CAYETANO – Facing recent issues bearing the surnames 'Duterte' and 'De Lima' on the headlines, Sen. Alan Peter Cayetano airs out his view of the matter.
There were lots of issues between Pres. Rodrigo Roa Duterte and Sen. Leila De Lima that have heat up the surface of newspapers and television news reports. Undeniably, people await for the expression of support on either side.
In a recent interview of Newsfeed with Sen. Alan Peter Cayetano, the former running mate of the President in the 2016 election aired out his side on the ongoing issue.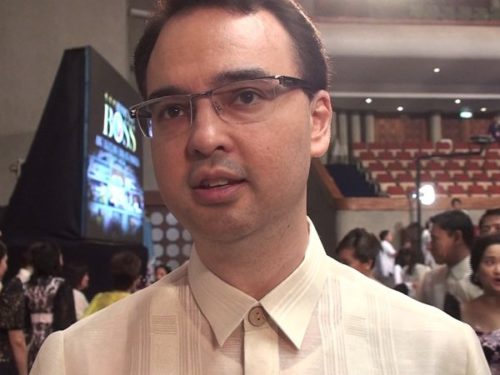 According to Sen. Cayetano, he recognized democracy on the concerns of both political leaders. He made mention of EJK and human rights as the concerns of Sen. De Lima and safety of the citizens and drugs were the concerns of the President.
See also: Senator De Lima: 'There seems to be no end'