Net worth of Chief Supt. Vicente Loot reaches P100 million.
Retired Chief  Superintendent Vicente Loot's net worth is reportedly more than P100 milllion, making him as one of the richest officers in the Philippine National Police (PNP). He was recently named by President Rodrigo Duterte as one of the alleged protectors of drug syndicates in the country.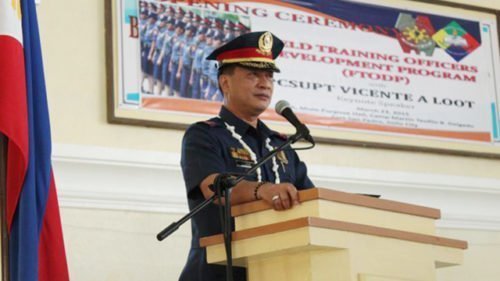 See Also: Know More About The 5 Generals Named By President Duterte
According to an Inquirer report, Loot said that he acquired his properties through bank loans and other "legal means." He is now the mayor of Daanbantayan in Northern Cebu.
Mayor Vicente Loot also said that he wants to meet with the Chief Executive and PNP chief Ronald "Bato" dela Rosa to explain his side.
Loot added that he sought the help of Cebu's 4th district representative Benhur Salimbangon and officials of Partido ng Demokratikong Pilipino-Lakas ng Bayan (PDP-Laban), the party of President Duterte, to reach out with him.
The retired general said that he still wants to explain to President Duterte and Chief dela Rosa although the damage has already been done.
Furthermore, Loot said that he is willing to sign a waiver to the bank secrecy law to have his account examined. He is also willing to undergo lie detector test in front of the president.
Despite the allegations, Loot said that he has no plans of stepping down as the mayor of Daanbantayan.
"If the allegations raised against me were related to my present post, I would resign, but these charges are not related to my job now which is to protect the people who are oppressed and abused," he said.
Aside from Loot, President Duterte identified also Deputy Director-General Marcelo Garbo Jr., Chief Superintendent Bernardo Diaz, Director Joel Pagdilao, Chief Superintendent Edgardo Tinio as drug protectors.