Sen. Ferdinand "Bongbong" Marcos Jr., or Sen. Marcos for short, said during an interview with the media that once elected as Vice President of the Philippines he won't go after President Benigno Aquino III despite being at the receiving end of various attack from the current administration due to the allegations against his father, former Pres. Marcos.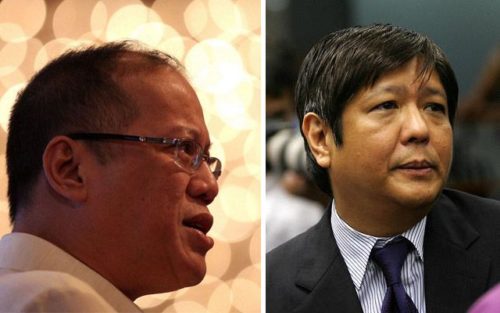 The successful former Governor of Ilocos Norte attended a luncheon with members of digital media and bloggers on Wednesday wherein he will seek an end to what he coined as "politics of vengeance."
Sen. Marcos was quoted as saying "All I can say is it should not be a part of the policy of government–to chase the past administration. I think there are so much work right in front of us. I think there are so many things that we in the Executive need to do," Marcos said.
According to the senator who is considered as the opinion poll front-runner noted during an interview with media that any person who will file charges against Pres. Aquino, he will let the Justice Department to handle it because the Judicial Department is separate from the Executive department.
"If there are people who misbehaved, abused, or broke the law while in their time in government then let the courts decide. It is not for us in the other departments to worry about," he said.
Sen. Bongbong Marcos also noted that being vengeful politicians has brought nothing but "erosion" of the country's political institutions. During the past few days of the campaign period, the Aquino administration has launched an all-out offensive against the younger Marcos on his bid for the Vice Presidency.
comment(s) for this post "Sen. Marcos Won't Go After Aquino Once Elected VP". Tell us what you think abut this post by leaving your comments below.