Phenomenal NBA rookie Jordan Clarkson of the Los Angeles Lakers who earlier committed to play for the Gilas Pilipinas aired his official statement of his non-inclusion in the final 12 Gilas Pilipinas lineup who will participate in the 2015 FIBA Asia Championship in China.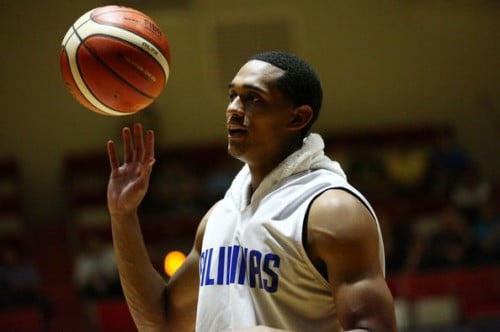 According to the 23-year-old Jordan Clarkson upon his return from supporting Gilas in the Jones Cup, he had a great talk with his dad and told him of his experiences with the team and how passionate he was about representing an entire country.
Jordan Clarkson revealed that his father told him to follow his hear, he also spoke to Lakers General Manager, Mitch Kupchak, and shared the same sentiments about representing the Philippines and the Lakers manager supported his intentions.
The Fil-Am member of the NBA All Rookie Team, Jordan Clarkson also noted that the Filipino fans are some of the most passionate in the world and many of them are Laker's supporters and he want to sincerely thank all of the fans who sent him letters of encouragement during these last three months about Gilas.
Here's Part of the Statement of Jordan Clarkson after he was not included in the Gilas Final Line-up:
"I trust my team of advisors as they all worked very hard to get terms prepared that would afford me the opportunity to be part of Gilas, if approved. I'd like to say "thank you" for all the people that worked diligently in an attempt to make a dream become reality. SBP Management led by MVP and Mr. Ricky Vargas and Mr. Gregorio, Maria Espaldon of East-West Private, and TEAMCLARKSON."
"I'm very disappointed I won't be able to play with the Gilas National Team during the FIBA Asia Championships from September 23 to October 3. We can all agree, the 12 men selected to represent the Philippines in this 2015 FIBA Asia Championship have earned the right and any continued efforts on my part would not be fair to the team. I will cheer them onto Gold."
"Let's Get To Rio!"