The world's richest billionaire, Bill Gates and his family left the Philippines on Thursday, April 16, 2015 after a 12-day visit to the country. The Microsoft co-founder left the Philippines on board a private plane together with his family after they were brought to NAIA from Palawan.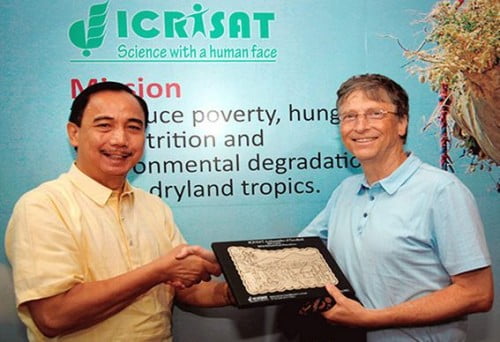 The 59-year-old Bill Gates and his wife Melinda Gates was brought by a chartered helicopter from the high-end resort Amanpulo in Palawan and left the country via the billionaire's Bombardier 24-seater plane, which was parked at NAIA's restricted tarmac area.
The country's aviation officials did not disclose the final destination of the plane for security reasons. The family of Bill Gates have been known to sneak into different country's as part of their philantrophic activities worldwide.
Bill Gates and his family discreetly arrived in Puerto Princesa on April 4 via ITI Aviation, which has direct access to the island of Amanpulo, Palawan. Bill Gates also visited the world-renowned International Rice Research Institute (IRRI) in Los Baños, Laguna on April 8.
According to the documents from the International Rice Research Institute, Bill Gates, who is the co-chairperson of the Bill and Melinda Gates Foundation are the single biggest private donor to IRRI, giving an estimated $18 million annually.