Before he was Manny Pacquiao, he was Kid Kulafu…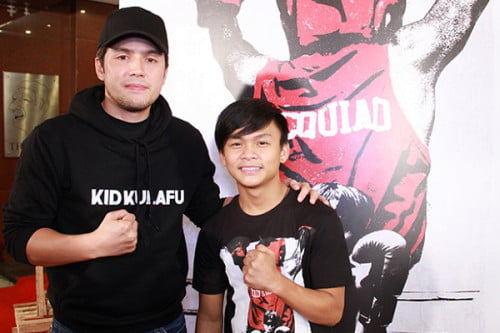 This is the movie's brief but captivating line, now with all bragging rights to be recognized even internationally, officially opened in cinemas nationwide starting today.
The movie starts to capture the hearts of the viewers as it depicts the story of Pacquiao before he was known as today's world famous boxer.
The film will also bring audience into the community where Pacquiao grew up and journeyed as he entered local boxing rings.
Paul Soriano, director, shares that the story follows a young boy who grew up with nothing. "All he really had was a dream and he fought and fought until he made those dreams come true", he added.
Three years in the making including researches and emotional interviews with Pacquiao, family, friends and former trainers, now all paying the efforts for people behind the set especially of Soriano.
The movie is aimed to inspire people, to remind them of what they could get out of hard work like who Pacquiao is of today.
Meanwhile, the movie is also expected to set special screenings in some theaters at US and Canada beginning April 24.
"Kid Kulafu" receives positive feedbacks from viewers of the movie.
H/T: PhilStar