The Philippines retail tycoons and owner of Puregold, Lucio Co and his wife Susan Co is now considered as the Philippines poorest paid billionaires as they emulate the legendary investor Warren Buffett as far as executive compensation is concerned. The Puregold owners maintained their salaries since the retail chain went public in 2011.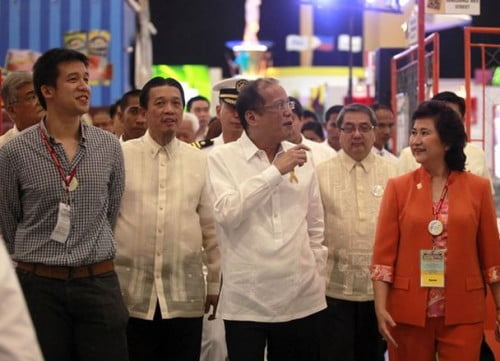 Based upon the latest regulatory filings, Lucio Co pays himsel P6 million a year as chairman while his wife Susan Co who is the vice chairman of the company has P2.4 million in annual salary. The company's President Leonardo Dayao made an even modest salary of P1.95 million a year.
The country's retail icon followed emulates the legendary Warren Buffet, who for decades kept his annual salary at a modest $100,000.
The three top executives of Puregold do not receive any per diem for board meetings, reserving the grant of P30,000 honorarium for the non-executive directors.
When compared to some of the country's retail icon in terms of compensation, like for example, Mercury Drug President vivian Que Azcona received P52.6 million in annual salary during the year 2013, which is eight times bigger compared to the gross income of Puregold's chairman.
According to the financial statement of the company, the Co couple also take no salary from their listed holding company, Cosco Capital. Despite the modest pay of the Co family, their company Puregold rang out P4.52 billion in net income for 2014, and 7.67 percent of that amount, about P346 million, should directly accrue to Lucio Co on account of his personal shareholdings alone.
The wife of Lucio Co, Susan Co had another P291 million on account of her 6.55 percent personal shareholdings in the retail chain. Based upon the market value of company, it is now estimated with nearly P114 billion in market value while the holding company, Cosco Capital, merited another P64 billion.
Forbes estimated the couple's wealth at $1.7 billion, making the Cos the 12th richest Filipinos for the 2015 list.