Jose Paolo "JP" Calma, co-accused in the mauling of actor-host Vhong Navarro was no longer in the Philippines after he left the country on April 10, 2014, three days before arrest warrant issued against him.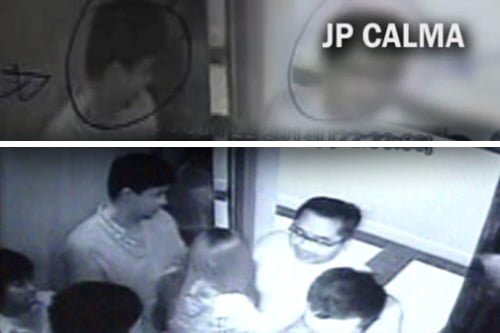 Department of Justice (DOJ) Secretary Leila de Lima told ABS-CBNnews and other members of the press that confusion over what "JP" in the suspect's name stands for allowed him to leave the Philippines without being noticed.
According to Leila de Lima, Bureau of Immigrations (BI) officials told her that "John Paul Calma" and not "Jose Paolo Calma," was the name indicated in its database of  Lookout Bulletin Order (LBO).
Jose Paolo Calma reportedly went to Singapore but the Justice secretary has yet to identify where the co-accused in the mauling of "It's Showtime" co-host went. Leila de Lima added that she will talk to BI Commissioner Sigred Mison regarding this alleged trip of Calma abroad.
Last April 2014, arrest warrants were issued against Jose Paolo Calma, Deniece Cornejo, Cedric Lee, Berniece Lee, Simeon Raz Jr., Ferdinand Guerrero and Jed Fernandez for the grave coercion case filed by Vhong Navarro.
Deniece Cornejo, Berniece Lee and Jed Fernandez were able to post P12,000 bail for the charges. On Monday, April 21, 2014, Taguig Regional Trial Court Branch 271 Judge Paz Esperanza Cortes issued warrant of arrests against Cedric Lee, Deniece Cornejo, Fernandez, Raz, and Simeon Guerrero in relation with the serious illegal detention complaint filed by the "Da Possessed" actor.
However, the Taguig court refused to divulge any details why Jose Paolo Calma and Cedric Lee's sister Bernice were not included in the issued arrest warrants.
Ferdinand Guerrero, one of the accused (–foul word(s) removed–)ailant of Vhong Navarro attempted to leave the country for Hong Kong last April 14, 2014 but immigration officers prevented him from leaving. Aside from Guerrero, Cedric Lee also attempted to leave the Philippines for Dubai but his trip was cancelled after the information leaked.