"Siri on Apple iPhone, iPad, and iPod touch lets you use your voice to send messages, make calls, set reminders, and more. Just speak naturally." That is the definition of Siri from the webiste of Apple.
But do you know the woman behind the voice-activated personal (–foul word(s) removed–)istant of your Ipad or Iphone?
Well, that is the question as well of over millions of Apple user worldwide: Who is the woman behind the Siri's voice?
Last Friday, CNN revealed who is the person behind the original voice of Siri. It's none other than an Atlanta woman named Susan Bennett.
Bennett has revealed herself the voice of Apple's original Siri, and in a recent interview with CNN, she dished on, among other things, how she came to be the one to give life to your favorite personal (–foul word(s) removed–)istant.
"The Siri voices were recorded in 2005, in the month of July, four hours a day for the whole month," Bennett told CNN. "When I recorded those voices, I had absolutely no idea where they would end up."
[youtube]http://www.youtube.com/watch?v=T6boqUfzUD8[/youtube]
Apple has yet to verify that the Susan Bennett recordings were what was used to create the original Siri voice, but legal representation for Bennett has declared for her and audio-forensics have told CNN that Bennett and the Siri voice are a "100%" match. Bennett says she was inspired to reveal herself after a feature in tech news site The Verge called "How Siri Found Its Voice," after which many readers concluded that the voice of Siri was another voice actress, Allison Dufty. However, Allison Dufty declared in her website that she is "positively NOT the voice of Siri."
In Great Britain, UK's phone version has a Siri's male counterpart, a voice actor Jon Briggs, who revealed himself in 2011 shortly after the release of the iPhone 4S. The identity of the American Siri had been kept a mystery for some time, but now it appears Bennett has provided a definitive answer.
Now, in  iOS 7, Apple has given users two options for Siri voices, a male and female now. And though Apple will either confirm or deny, it sounds as though Bennett's female voice has been substituted.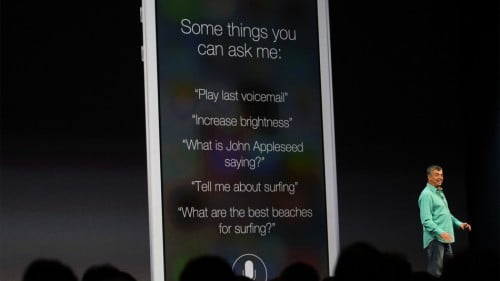 "There are some people that just can read hour upon hour upon hour, and it's not a problem," Bennett explained to CNN. "For me, I get extremely bored … So I just take breaks. That's one of the reasons why Siri might sometimes sound like she has a bit of an attitude. Those sounds might have been recorded the last 15 minutes of those four hours." Bennet added.
Bennett also provided the radio and TV voice of First National Bank's "Tillie the All-Time Teller," the first ATM machine, she told CNN
"I began my career as a machine many years ago," Bennett told the network. "I'm sure that you hear my voice at some point every day."
Well, it's nice to meet you Siri.