Former President of the Republic of the Philippines, actor-politician Joseph Estrada was declared as the winner in the hotly-contested Manila Mayoral race, edging out re-electionist and rival Mayor Alfredo Lim.
Erap Estrada vowed to improve the lives of the poor and the image of the City of Manila, which he claims has fallen behind other cities neighboring the Capital of the Philippines.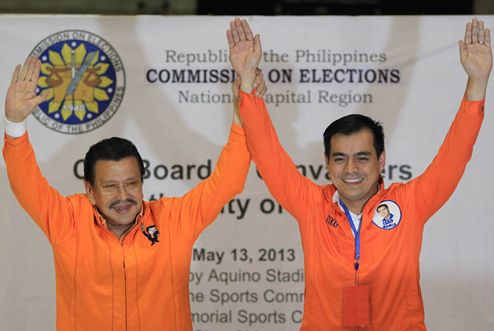 The 76-year-old Estrada got 343,993 votes compared to outgoing Mayor Lim who garnered a total of 308,544 votes for a margin o 35,449 votes in favor of Joseph Estrada.
Watch the proclamation video below: