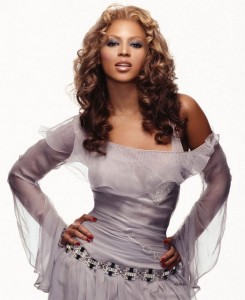 She had made a leap to her career, starting as original member and lead singer of the Destiny's Child way back 1997, then went solo with three chart topping hit albums ,now, Beyonce had proven a lot and will be reaping the fruit of all her hardship as she will be receiving an all-star tribute from Billboard Millenium Award.
The said tribute is part of the 2011 Billboard Music Award which will be shown via ABC on Sunday night, 22 of May from the very popular MGM Grand Garden Arena in Las Vegas. According to reports, included of people and singers who will be saluting Beyonce are First Lady Michelle Obama, Forbes No. 1 Most Popular Celebrity and Popstar Lady Gaga, singing legend Barbra Streisand along with Bono from U2 and Stevie Wonder.
During the event, organizers will recognize the contribution of Beyonce as well as career achievements as well as her influence to the growth and progress of the music industry. Beyonce will be soon releasing her fourth solo studio album called ,"4", on the 28 of June. Furthermore, as advancer to her new album, she will be giving a taste for her new single "Run the World (Girls)" this week.
Beyonce is known for her great music and collaborations with the country's and world's best including a duet with Lady Gaga for "Telephone" and "VideoPhone". Moreover, she had made significant contribution to the history of the U.S.A in her music video which is contributed to Obama's National Education Foundation. This organization is in the purpose of fighting against child obesity. Furthermore, during the president's inauguration, Beyonce also sang "At Last" which was popularized by Etta James.
Aside from being Beyonce's night, more performances and star-studded show will be featured for the awards night which includes much anticipated numbers from Lady Antebellum, Rihanna, Black Eyed Peas, Kesha,a nd Taylor Swift to name a few.