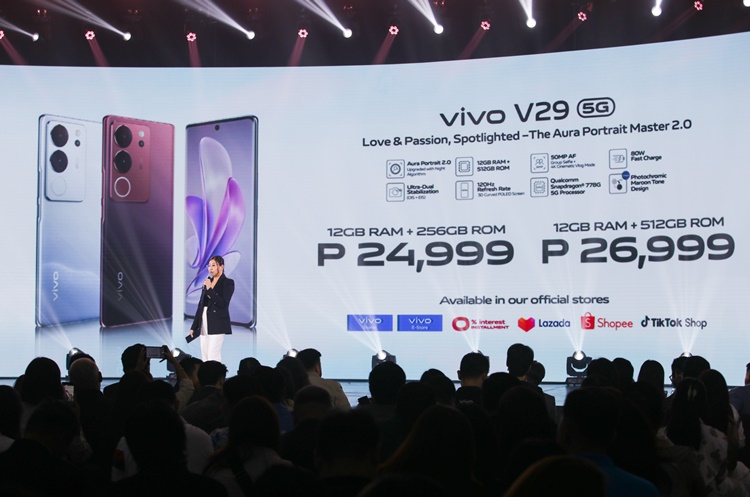 MANILA, PHILIPPINES, September 25, 2023 – The dazzling grand launch of the vivo V29 Series took center stage at Okada Manila, attended by a star-studded gathering of 400 esteemed guests, including prominent media organizations, dealers, and valued partners. 
The momentous event showcased the fusion of cutting-edge technology, world-class features, and exciting partnerships.
The grand unveiling of the vivo V29 witnessed the sensational Anne Curtis taking the spotlight. Anne mesmerized the audience as she graced the stage, holding a Christmas gift and transitioning from a stunning purple dress to a radiant red ensemble. Her captivating presence brought an extra layer of glamor to the already electrifying evening.
Anne also captured a group selfie with the participants, highlighting the vivo V29's 50MP HD camera with 92° wide-angle lens, auto-focus capability, and electronic image stabilization (EIS) technology.
vivo Brand Marketing Head, Liu Lu, shared an inspiring message about the brand's relentless pursuit of innovation and excellence. She emphasized vivo's commitment to delivering groundbreaking technology that enhances the lives of its users.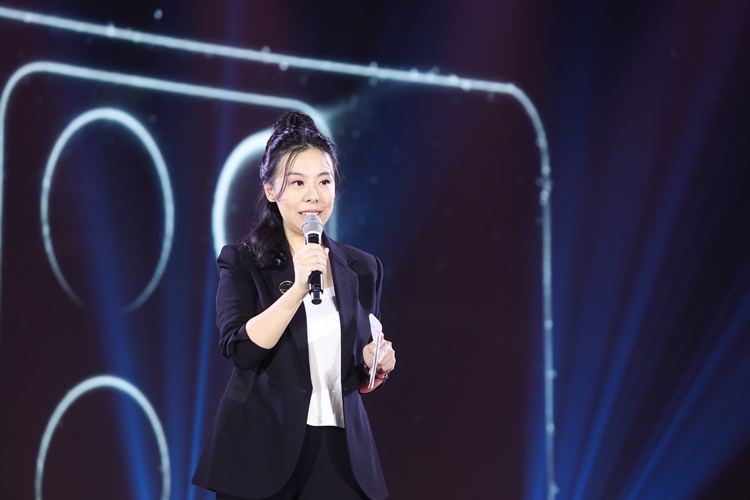 "By adhering to a user-oriented and design-driven approach, vivo is always dedicated to providing users with the ultimate product experience," said Lu.
Trusted tech expert Abe Olandres of YugaTech provided an in-depth look at the vivo V29 Series, highlighting the unparalleled portrait capabilities of the vivo V29 5G's camera, which can significantly enhance the photography experience.
He also showcased the improved and redesigned Aura Light 2.0 that produces brighter, more even, and adjustable lighting based on the ambience.
vivo Vice President of Channel Sales, Hazel Bascon, also took the stage to reveal the official price of the vivo V29 and its lower variant, the vivo V29e.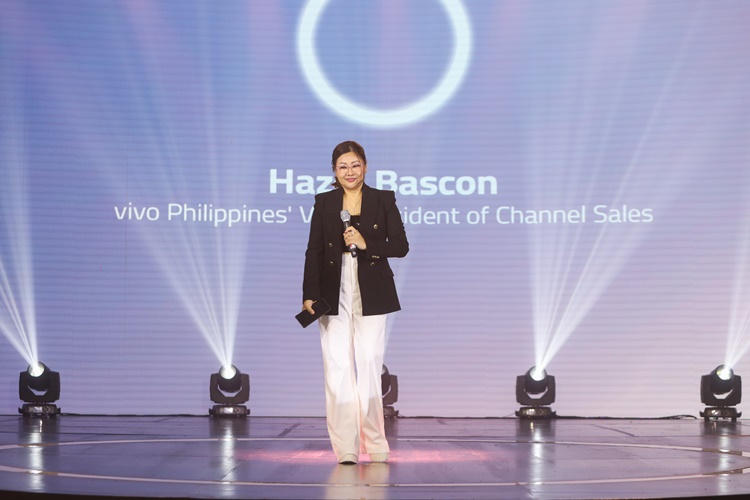 "The vivo V29's Grand Launch comes with the promise of top-tier performance, a stunning display, and a versatile camera system, all at a price that won't break the bank. This smartphone truly redefines what you can expect in its price range," said Bascon.
The vivo V29 5G, available in Starry Purple and Magic Maroon colorways, offers two enticing options for consumers. Priced at Php 24,999 for the 12GB RAM + 256GB ROM variant and Php 26,999 for the 12GB RAM + 512GB ROM model, this smartphone promises an unparalleled mobile experience that combines style and substance.
Meanwhile, the vivo V29e 5G with 12GB RAM + 256GB ROM offers unbeatable performance at an incredible price of Php 18,999. It is available in two colorways: Crystal Blue and Forest Black.
The grand launch of the vivo V29 Series at Okada Manila was a night to remember, showcasing not only the impressive features of this cutting-edge smartphone but also the exciting partnerships that vivo has forged to enhance the digital lifestyle of its users. 
As vivo continues to push the boundaries of technology, the future is undoubtedly bright for all who embrace innovation and excellence.
Follow vivo Philippines on Facebook, Instagram, YouTube, X, and TikTok for the latest news and announcements. 
You can also now grab vivo V29 5G at vivo Philippine's official website, e-stores such as Shopee, Lazada and TikTok, as well as physical stores nationwide.
###
About vivo
vivo is a technology company that creates great products based on a design-driven value, with smart devices and intelligent services as its core. The company aims to build a bridge between humans and the digital world. Through unique creativity, vivo provides users with an increasingly convenient mobile and digital life. Following the company's core values, which include Benfen*, design-driven value, user orientation, continuous learning, and team spirit, vivo has implemented a sustainable development strategy with the vision of developing into a healthier, more sustainable world-class corporation.
While bringing together and developing the best local talents to deliver excellence, vivo is supported by a network of R&D centers in Shenzhen, Dongguan, Nanjing, Beijing, Hangzhou, Shanghai, and Xi'an, focusing on the development of state-of-the-art consumer technologies, including 5G, artificial intelligence, industrial design, imaging system, and other up-and-coming technologies. vivo has also set up an intelligent manufacturing network (including those authorized by vivo), with an annual production capacity of nearly 200 million smartphones. As of now, vivo has branched out its sales network across more than 60 countries and regions and is loved by more than 400 million users worldwide.